5 Ways to Keep Your Elderly Parent Safe
The estimated reading time is 6 minutes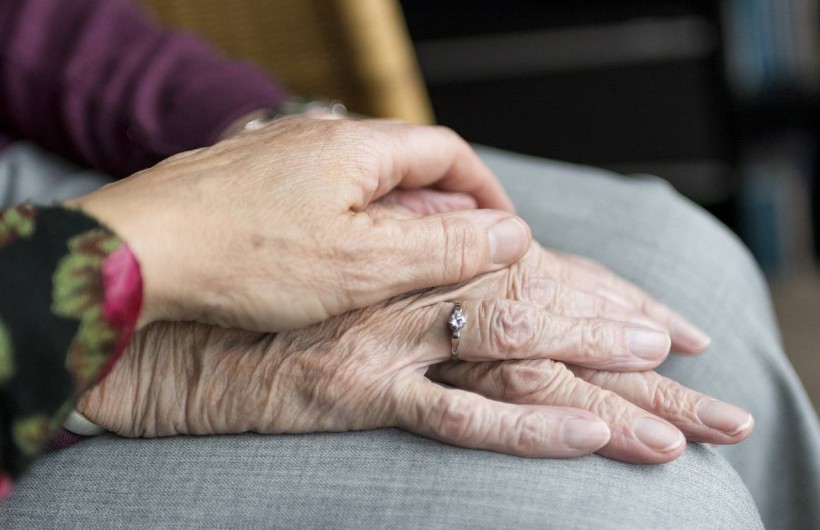 As our loved ones grow older, ensuring their safety becomes an increasingly important concern. Their well-being is a top priority whether they live at home or at a senior care center. This blog post will explore five essential strategies to help you keep your elderly parents safe and secure.
From practical home modifications to promoting physical and mental health, we'll cover a range of tips and insights to provide you with peace of mind and ensure your aging family member enjoys a comfortable and safe life. Let's dive into these invaluable measures that will not only protect your loved one but also enhance their overall quality of life.
1.  Install Safety Features in Your Home
Technology has improved significantly over the past few decades and there is likely a gadget or device that can help your parents if they need help with everyday tasks. You should first assess their overall condition to identify the source of their difficulties. While they may have similar needs, they often have different reasons for it.
For instance, one suffering from the early stages of dementia will have trouble using the stove just like someone with severe arthritis. However, they will both have different reasons and you should provide different solutions.
Child proof locks and gadgets with automatic shut off may work well if you have elderly parents starting to lose their cognition. You can install sensors around the house so you get notifications for any potential hazards. If your parents are dealing with a loss of mobility, you can do a few renovations around the house to make it more accommodating. Install a walk-in bathtub and grab bars to help prevent cases of fall accidents. A personal emergency system is also a good addition as it can help your parents feel safe at home. Make sure it comes with safety features such as automatic fall detection.
2. Check In Regularly
Ideally, you need to maintain regular contact between your parents and someone outside their home. Regular check-ins give you or a caregiver the opportunity to assess their wellbeing. They are also key to preventing loneliness which can start to creep in during old age. Limit the amount of time your parents stay alone at home as much as possible.
If you live far from your parents and cannot be with them, you may want to find a reputable adult home. Homes like Longhouse provide a vibrant environment for seniors to thrive with personalized care and maximum independence. Before choosing a senior care facility, be sure to conduct in-depth research.
If they receive homecare services, make sure you know and monitor how often the caregiver visits. At the end of the day, caregivers cannot give the same level of joy and happiness a child brings their parents. Make sure to spare some time and spend a day with them every at least once a month. You can use video chats whenever you are away to be present. Make sure you find an easy to use and intuitive program so your parents don't have a hard time. Also go for those with clear audio and visual qualities.
3. Get Help From Friends and Neighbors
Not everyone's lucky to have their folks nearby. Being far from them can make you feel worried and stressed. You can talk to some neighbors and friends living nearby so they can check in every once in a while. They can help with simple tasks such as cleaning and grocery shopping whenever they can. It's really comforting to know your parents are in good hands, and they also drop by to keep them company and lend a hand when needed.
Your neighbor can't replace your role, and you should still visit them a lot. Plus, the help they provide might not cover everything, especially if your parents have ongoing health issues or need specific medicines. In those cases, it's better to find a high quality senior care center.
4. Monitor Their Medication Use
At least one of five cases of elderly admissions at hospitals stem from medication use. If you suspect your elderly parent could be having problems following their medical prescriptions, it is something you should be concerned about. Medication misuse and undesired interactions often have severe consequences. They can cause accidents at home and cases of overdose can have even more serious implications.
You should talk to your parents' doctor to understand their medical regimen especially if they need to take multiple medications. You can consider in-home consultations if you cannot get your parents to a healthcare facility. If you cannot make it home every day, you can get your parents an electronic medication reminder so they can notify them when they miss a dose.
5. Get Rid of Safety Hazards
Falls are a big danger among the elderly. You may have a system in place to help handle falls but preventing them from happening altogether is safer and more cost effective. All you have to do is remove the safety hazards.
Get rid of any clutter at home and organize their living space. Put away any items that could cause your parents to trip and fall. This includes things such as power codes and rugs running across hallways. Also check the flooring condition. Make sure you replace slippery tiles and lose wooden floors. Lighting up dark hallways is also effective. Elderly people often have declining eyesight and are prone to confusion. Providing proper lighting is key to maintaining safety.
Endnote
Taking the responsibility to care for your elderly parent is no easy feat. You have to weigh various options, overcome lots of worry and concern, and get past the guilt that comes with it. Remember to stay calm all through and take care of yourself so you can provide even better care for them. Staying at home may be best for them right now but there will come a time when a nursing home is the only reliable option. You can guarantee their safety then by researching the different options and picking one that ticks all boxes for you and for them.
She is a experienced health nutritionist and dietitian. She is also a writer therefore, she uses her creativity to make exceptional healthy meals that her clients loves.