Concierge Medicine vs. Direct Primary Care
The estimated reading time is 6 minutes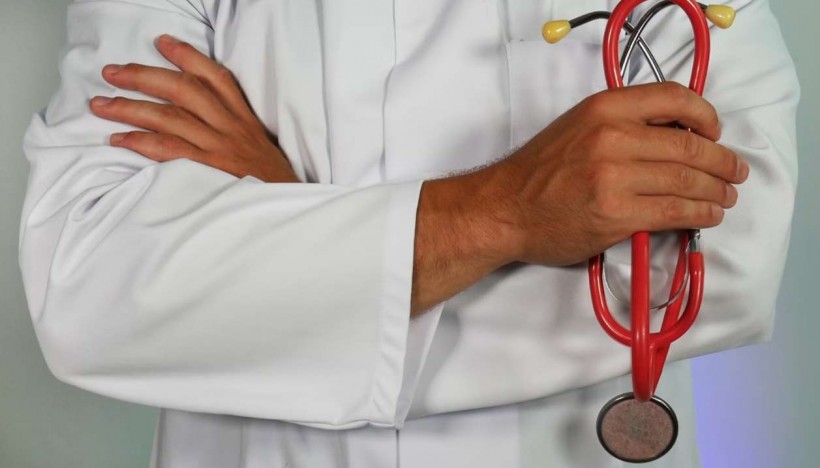 The shortage of physicians has been a long-known issue. With the growing trends, physicians have less time to attend to one patient. Physicians are also burdened with paperwork and other aspects that are not directly related to a patient's health. This has increased the requirement for concierge doctors. There are three primary types of physicians or healthcare systems. These are the concierge model, primary care, and hybrid.
What is concierge medicine?
There are different types of concierge medicine. The traditional ones are where patients pay a monthly or annual fee to get direct access to a doctor. They, not only profit from the fee, but also the bills of insurance companies for such visits.
It helps a physician have a preset number of people to take care of and offer them personal attention. On a financial note, the practices usually collect money from two streams and are not concerned with going against insurance companies just as traditional or primary practices.
Do you know concierge medical doctors provide compassionate and comprehensive medical care and advocate for your interests over those of an increasingly complex and impersonal health care system? They coordinate the care you may need from other local specialists. (1)
Concierge medicine (also known as retainer medicine)
According to Wikipedia, Concierge medicine (also known as retainer medicine) is a relationship between a patient and a primary care physician in which the patient pays an annual fee or retainer. This may or may not be in addition to other charges. In exchange for the retainer, doctors provide enhanced care, including principally a commitment to limit patient loads to ensure adequate time and availability for each patient.
What is Primary Care?
With primary or direct care, many don't take insurance at all. They only depend on the monthly or annual fees from their patients. With the concierge model, the providers get a profit from keeping their practices small, tailored, and limited to how many they want to see.
As far as the benefits and drawbacks are concerned, these are reversed from the concierge model. One benefit is to not take insurance so their practice doesn't have to abide by the Medicare regulations. The practices also don't concern themselves with credentialing and contracting with insurance agencies, nor fret denials, collecting co-pays or pre-certification. However, this is the only source of revenue for the physicians. (2)
What is a Hybrid?
The final model is a hybrid or mix of the traditional and concierge model. The people who offer a hybrid model have few patients in practice, and also a smaller group of patients under the concierge model.
The reason why people go with this approach is that this allows them to decide if they want to eventually take up the traditional model or the concierge model. People also like this model as they can retain many established patients along with insurance payments, and not hand them off to another model.
A common drawback to this is that the model takes a lot of operational procedures, scheduling, and more. The patients who pay for the physicians for concierge care will want foremost attention. It might not mean internal juggling but does take a lot of planning. One more drawback is that many people are still traditional patients and want to go with insurance policies. This leads to more billing, collection, and so on.
If you plan to take your consideration any of these directions, you need to keep many aspects in mind. It is better to start with either concierge or primary care, and then choose if you can take up the pressure of the hybrid model. (3)
1. The idea of concierge medicine
The idea of concierge medicine has been blamed for advancing a two-layered well-being framework that supports, as far as possible the number of doctors to watch over the individuals who can't manage the cost of it, and weights the centre and lower class with a higher cost of protection. Spoilers fight that while this approach is more lucrative for a few doctors and makes them look after their patients, it makes administered to different patients who can't manage (or pick not) to pay the required enrollment charges.
In mid-2008, it was accounted for that one well-being backup plan was dropping from their supplier arrangements by a few doctors who charge a yearly expense. Another backup plan likewise communicated restrictions on yearly expenses. Different safety net providers don't restrict attendant pharmaceuticals as long as patients are educated that the expenses won't be repaid by their well-being design. Be that as it may, half-breed or hybrid component of Direct Primary Care hones, comparable in theory to their attendant prescription genealogy, sidestep protection and go for an all the more 'immediate' budgetary association with patients and give extensive care and preventive administrations.
2. You need to hire a consultant
You need to hire a consultant to help you guide you in the right direction. It will help you put your money in the right place. You also need to understand the financial and marketing conditions that can help you figure out what aids you. Sometimes, you need to consider the money you earn and not just what you are about to do.
3. You must know that concierge care is going to increase
You must know that concierge care is going to increase and is one of the best ways to take care of patients. Peninsula Doctor concierge medicine is an excellent example of this. The method allows both physicians to put their best foot forward toward health and wellness. It is surely going to gain more popularity with time.
Over time, you may develop a wide range of health conditions
Over time, you may develop a wide range of health conditions such as high blood pressure, arthritis, diabetes, high cholesterol, asthma, or other health conditions. You may also develop mood conditions like anxiety or depression or anything else. Every year, doctors will review your health plan as well as modify it based on your lifestyle changes and any health developments. As a specialist, they know how to manage your evolving health conditions with proactive and preventative health measures. They can also coordinate your care with specialists in your local area to cover all of your medical needs.
4. Modern primary care concierge physician provides
Modern primary care concierge physician provides comprehensive diagnostic and preventative medical care to adults and children. They also maintain a unique approach to patient care. They combine the latest, most effective medical treatments with old-fashioned medical values and respect for their patient as individuals. They work closely with nursing homes, in-home elderly specialists, private nurses, and hospice specialists.
She is a renowned nutritionist and freelance writer whose topics of interest include healthy living and healthy eating. She is passionate about introducing new and delicious healthy meals while balancing her time between cooking and going to the gym. Her mission is to change the life of as many people as she can and make them the best version of themselves.