How to Lose Weight with Your Instant Pot
The estimated reading time is 6 minutes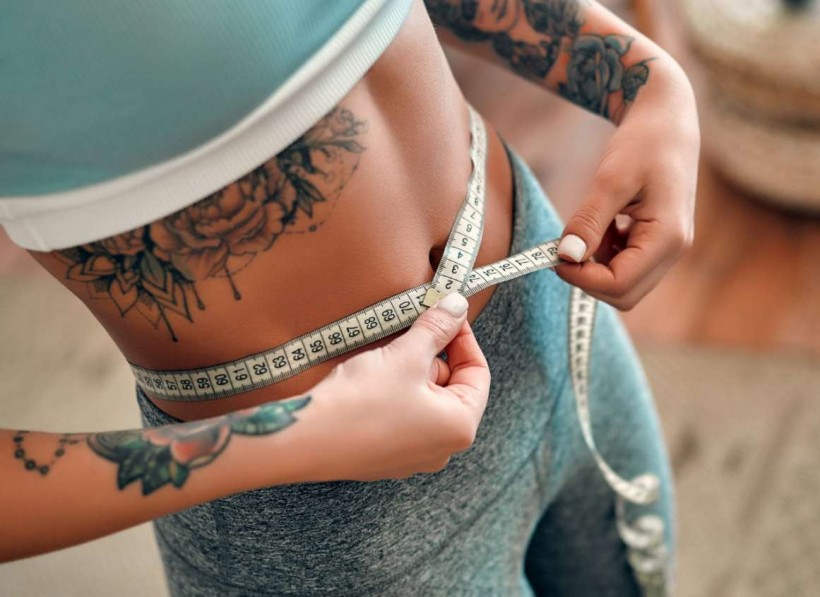 The Instant Pot is one of the most popular kitchen appliances on the market right now. It's affordable, easy to use, and it's handy. Its entire purpose is to make life easier for those who want to make delicious meals in no time at all, and people are in love with the Instant Pot's ability to do just that. This appliance makes entire pieces of meat in under an hour. From a full chicken to a roast, you can have your entire meal cooked in less time than it takes you to get home, help the kids with their homework, and get settled in for the night.
Like a crockpot, it makes meal planning easier. Unlike a crockpot, the Instant Pot doesn't take all day to prepare a meal. Rather than waking up to prepare a roast for dinner, you don't have to get the meat out, chop the carrots and prepare the potatoes before you leave for work in the morning. You don't need to leave everything cooking for 8 to 10 hours while you're not at home. You come home, throw everything into the Instant Pot, and you eat a flavorful and delicious meal in under an hour. If you're on board with this idea, you'll be even more excited to realize you can use your Instant Pot to aid you in losing weight and getting fit. It can change your life in more ways than one.
Plan Meals Ahead
The simplest way to use your Instant Pot to lose weight is to plan your meals in advance. It's easy to get online and find decadent recipes that are both healthy and delicious, and you can use your downtime to do just that. You see, many people fail to get healthy at home because they fail to plan ahead, and failure to plan is a plan to fail according to the old adage.
Your Instant Pot makes dinner easier to cook, but it can also make a healthy diet easier to achieve when you plan your Instant Pot meals in advance. This leaves you less time to plan meals that are unhealthy or bad for you, and it leaves you always aware of what you're going to put in your body rather than coming home and looking around for something to eat every night.
You Eat More at Home
Did you stop and think that having an Instant Pot at home makes it easier to get healthy because you're more inclined to eat at home? Eating at home is not only good for your wallet, but it's also quite good for your waistline. There are several reasons for this. The first is that you cannot get a small meal in a restaurant. Even if you order something healthy, you're likely to continue eating even when you're full. Portions are large, and you eat more than you want.
When you eat out, you also eat more than you imagine you're eating. You might feel good about ordering that healthy salad, but you probably didn't even think twice before you ordered that appetizer and ate several pieces of bread that came to the table free of charge. Additionally, you also tend to want to go for something faster when you don't have time. You might run through a drive-thru, and everyone knows that's not healthy.
By having an Instant Pot at home and preplanning your meals, you are more likely to consume a healthy diet. You are more likely to eat at home for no other reason than it takes you the same amount of time to make a healthy dinner in the Instant Pot it takes you to run through a drive-thru or order take out for delivery.
You Can Make More Healthy Food
One of the best things about using the Instant Pot at home to lose weight is how much you can make. If you're in the market to make healthy meals not only for dinner but also for you to take to lunch, the Instant Pot is perfect. You can make extras, you can meal prep on Sundays, and you can save things you know are healthy so you can make your lunches throughout the week.
Did you know you can make your own low-fat healthy Greek yoghurt? Did you know you can make your own boiled eggs much faster? Did you know you can make all your healthy favourites with all-natural ingredients right from home so you can prepare for a healthy week filled with healthy foods?
Learn How to Make Healthier Decisions
Using your Instant Pot to make meals simpler and healthier is one way to lose weight, but it can also help you lose weight in other ways. For example, when you make it a habit to eat nothing but healthy meals for a month with your Instant Pot, you just learned dozens of healthy meal recipes. You also made eating healthy a habit in your everyday life.
Now you have more confidence, more energy, you're sleeping better, and you're more inclined to be more active to help you lose weight. The idea of eating well can make you feel so good about your weight loss journey that you also feel good enough to take additional steps to become even healthier.
Using your Instant Pot is a lifestyle choice when you plan ahead, make healthy meals, and make it your mission to learn to change your life. Losing weight is not about dieting. It's about making healthier choices each and every day. Your Instant Pot can help you do just that, and it's one of the many benefits of using it.
Imagine choosing an Instant Pot and changing your life as a result of one simple purchase. Read more about the best Instant pots reviewed here: https://www.10machines.com/best-instant-pot-pressure-cooker-review/
From eating healthier meals that are quick and easy to work out, to changing your entire lifestyle, to improving your immune system. It's a simple appliance, but it has the power to take your life in a brand-new direction.
She is a renowned nutritionist and freelance writer whose topics of interest include healthy living and healthy eating. She is passionate about introducing new and delicious healthy meals while balancing her time between cooking and going to the gym. Her mission is to change the life of as many people as she can and make them the best version of themselves.