10 Powerful Essential Oils To Fight Germs In Your Home
The estimated reading time is 10 minutes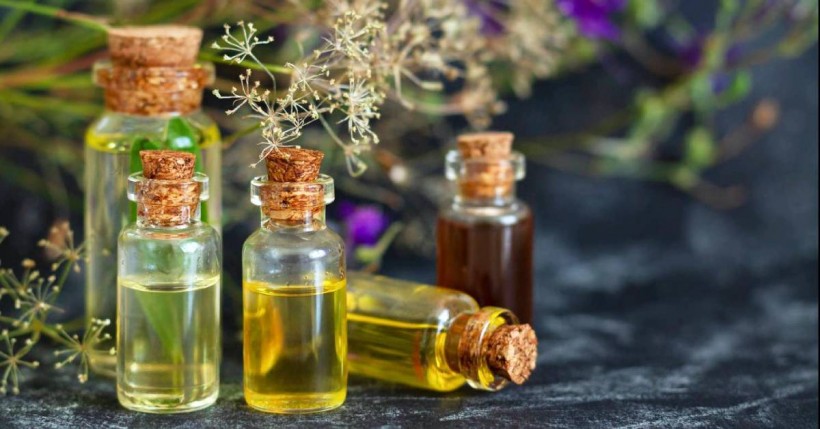 Have you felt so stressed and worn out after your hectic day at work?  It might have been a real roller coaster.
But, then you come home and you feel and imagine yourself resting in a big flowery garden smelling roses, lavender, or Arabic jasmine and feel instantly refreshed and energized. Yes, you can, with the help of essential oils! They are the essence of plants, the core basis of it, so they bring the flowers directly to your home!
Flowers mean happiness! But, besides being great mood lifters and making you feel more balanced and confident, they can kill all the germs and viruses that spread so easily in your home, in these challenging times.
Essential Oil Extraction
How are they produced? They are distilled (using steam) or a mechanical process is used (cold pressing) to extract the essence from various parts of the plant. Historically this was done manually with specialized sponges specialized for extraction which were pressed over a container. These processes keep their potency and make them beneficial for your health.
Some of them are high-priced as the extraction process used is very complex. For example, sandalwood essential oil is the second most expensive one as it is produced only in India and is very praised in cosmetics and Ayurvedic medicine.
They have been used in alternative medicine for centuries and some experts even claim they have antimicrobial capacity when applied to direct contact, but they were not examined in vapor form thoroughly, so further examinations are needed. (1)  This means, another disinfect agent can be added to your list and you can use it to purify and clean your home from all germs, pollution, and allergens that can aggravate your asthma, allergy, or flu symptoms.
Essential Oils To Kill Viruses And Bacteria
Some essential oil is proven to be very effective in fighting viruses and bacteria and they have antibacterial and antimicrobial compounds that make them so powerful. Two of their compounds are the most powerful ones: phenols and aldehydes. Aldehydes are disinfectants that kill bacteria, fungi, and viruses, while the phenols have antibacterial potential and can be a supportive medicine used in antibiotic therapy. (2)
So, to disinfect your home or the environment you spend your day and fight all the germs effectively, you can use the following antibacterial essential oils:
1. Eucalyptus Oil (Eucalyptus globulusor E. radiata)
It is an antiseptic and relieves cold and flu symptoms (3)

Repels mosquitoes

A good wound disinfectant

Soothes cough (4)

It can ease the herpes symptoms

Freshens your breath
2. Oregano Oil (Origanum vulgare)
Powerful against fungal infection (Candida albicans) and yeast infection and oral thrush

Owns powerful antibacterial properties ( especially against staphylococcus aureus and Staphylococcus epidermidis) (5)
Reduces inflammation with its compound carvacrol (6)

It has a strong aroma and is used as a spice in the kitchen

It is a great anti-oxidant, containing the antioxidants Thymol and carvacrol  ( oxidation leads to arthritis and in some cases in cancer )

Repelling agent to repel ticks and mosquitoes (7)
Prevents cancer (8)
 3. Cinnamon Bark Oil (Cinnamomum zeylanicum)
Effective against bacteria (9)

Food poisoning ( might be effective in salmonella infection)

Allergenic rhinitis

It is a great kitchen and tasty spice and is used in cosmetics (body lotion, mouthwash, toothpaste)

Mood enhancer ( better sleep and reduces stress and depression)
4. Lavender Oil (Lavandula angustifolia)
Helps with the system balance

Boost immunity

Reduces eczema and soothes the dry skin

A great insect repellent

Heal acne breakout

Fights bacteria and is a great wound healer (10)
Beneficial against insomnia (11)
5. Thyme Oil (Thymus vulgaris)
6. Clove Oil (Eugenia caryophyllata)
It has antimicrobial and anti-inflammatory properties to help kill bacteria (16)
Pain reliever for soothing toothaches – just dilute a few drops of clove oil in olive or coconut oil (carrier oil) and apply it to the sore tooth with a cotton ball to relieve the pain (17)

For soothing cough and asthma symptoms

You should use it with caution on the skin (can cause skin irritation at some people)

It owns anti-cancer properties (18)
7. Tea Tree Oil (Melaleuca alternifolia)
Very powerful for acne treatment. You can dilute 1 to 2 drops of tea tree oil in 12 drops of carrier oil (olive, jojoba or other carrier oil). Before applying to the face, make a test on the inside of your elbow to test it. Apply it on your face with a cotton pad and allow it to dry before you cover it with your moisturizer. (19)

Antifungal properties for treatment of fungi and yeasts

Anti-inflammatory as it contains terpinen-4-ol, a compound with anti-inflammatory properties (20)
Fights the nail fungus as proven in one study, but further study is needed (21)
Antibacterial ( best known for its anti-bacterial property) as it damages the cells of the bacteria (22)
8. Peppermint Oil (Mentha piperita)
As dietary supplement as digestive problems (nausea, heartburn)

Kills germs (23)

Helps against mucus elimination

Helps in chronic itching (24)
Reduces irritable bowel syndrome symptoms (25)

Fights viruses
9. Lemongrass Oil (Cymbopogon flexuosus)
Antibacterial properties, it could fight off Acinetobacter baumannii (26)
Anti-oxidant properties so it might help against gingivitis or oral health problems (27)
might reduce cholesterol (study is performed on rats, additional studies are needed to confirm its potential effects) (28)

Relieves from stress and anxiety and it very popular in aromatherapy and yoga and increases the anti-stress benefits in massage therapy

Pain reliever ( one study has shown positive results with patients who had rheumatoid arthritis (29)
It has antifungal properties and a study showed it is very effective against Candida albicans,  tropicalis, and Aspergillus nigerfungi (30)
10. Basil Oil (Ocimum basilicum)
Great for acne and skin infections

Due to its antispasmodic nature, it is used for symptoms of whooping cough

It is very popular in Indian Ayurvedic medicine for bronchitis, fever, malaria, tuberculosis

Helps in gastrointestinal problems

It is a mosquito repellant and snakebites treatment

Clears sinuses and soothes cough

It has that crisp aroma to clear your mind
11. Lemon Oil (Citrus limon)
Top choice for natural cleaning of the skin as it has antibacterial and antifungal effects

It is extracted from lemon's peel and improves alertness and improves cognitive skills in people with Alzheimer's disease (31)

Reduces morning sickness in pregnant women as eases nausea

It kills bacteria (32)
Be cautious when using it as it might make your skin more sensitive to sunlight and burns and do not ingest lemon oil directly onto the skin as it should be diluted (33)
Natural Household Cleaner
You can see that many essential oils might help you in killing germs in your home and you do not have to breathe something toxic as you clean your house, you will use something all-natural and with a fresh nice aroma and will improve your mood as a plus.
You can make a natural cleaning spray to neutralize the odor and clean your house.  How? It is very easy, with help of some essential oils (lemon and tea tree essential oils), mixed with white vinegar, which is another popular cleaning agent. It is also very cheap and it will save on your budget.
Note: Do not use this spray on marble, granite, or soapstone as it may damage them with time because of its acidity.
 Cleaning Spray Recipe
3/4 cup Distilled Water

14 drops Lemon essential oil

14 drops Tea Tree essential oil

2 tbsp White Vinegar

8 oz Trigger Spray bottle
Instructions:
Take the spray bottle and add all the ingredients inside. Cover it with the top and shake it well. Shake it well before every use to clean your toilet, stove, door handles, countertops, and other items in your home.
You can use other essential oils as well, but you should always choose high-quality ones. Use this spray as it is safe for the environment and for your family.
Essential Oil Diffuser (aromatherapy)
If you want to reap all the benefits and enjoy the wonderful smell of essential oils you need an essential oil diffuser.
It will:
Cleanse the air

Boost your immunity

Promote energy and focus

Calm stress and anxiety

Scent your room
An essential oil diffuser is some sort of aromatherapy and it will disperse all the particles in your room to stimulate your nervous system and boost your immunity. It is the best way to reduce your stress and help you fight all those sneaky germs and invisible bacteria and viruses.
Always follow the directions on your diffuser for the right essential oil-water ratio.
Skin Application
You can also apply them directly to your skin, but you should be very careful as most of the essential oils should be diluted in a carrier oil or distilled water before application as they may irritate the skin, as already mentioned.
Essential Oil Ingestion
Even though some people take them orally, specialists recommend avoiding them taking them this way as you take a lot of plant content in your body. They can even damage your liver and nervous system if taken in excessive quantities.  You can dilute them in a carrier oil (avocado oil, olive oil, coconut oil, jojoba oil, castor oil, apricot kernel oil, and others, mostly edible oils)  and the ratio varies, depending on the essential oil you use.
They can be toxic for animals and you should be careful and keep them out of reach of children and pets.
Bath Blend
Do you want a glorious, relaxing, and oily bath so you can feel like a queen? You can create a bath blend and add 20 drops of your favorite essential oil to 2 oz of almond oil  (or any carrier oil). Use ¼ ounce of the mixture per bath. Some of the most popular bath essential oils are lavender (to boost your mood), eucalyptus ( to relieve joint and muscles pains), and lemon oil (as antiseptic and contribution to your immune system).
Essential Oil Recipe For Fighting Germs
The time we live in appears to be an emerging challenge in terms of preventing staphylococcal infections, which are both potentially severe and easy to transfer horizontally. Essential oils have shown synergisms both with antibiotics and antiseptics.
So,  you might need a recipe for spray that fights all those germs and bacteria easily, effectively and it is organic.
For a 2-ounce glass bottle you will need:
10-30 drops of various essential quality oils (you can use clove, mandarin, and cinnamon)

1 ¾ oz ounces of distilled water

Optional: ¼ teaspoon vodka or witch hazel to emulsify the oils and water. This is important with thick oils like myrrh and jasmine.
Mix the essential oils (the combination is better than using only one) with distilled water and shake it well while preparing it and before each use.
Essential Oils - Immune Stimulants
lavender

eucalyptus

lemon

rosemary

tea tree

thyme
Essential Oils With Strong Antibacterial Properties
clove

thyme

oregano

cinnamon

mountain savory

peppermint

lavender

tea tree

pine
How To Use Them When You Feel Sick?
You can massage the oil on chests, sinuses, or any affected areas

Inhale it if you have a stuffy nose, but be careful not to touch your eyes!

Gargle it if you have a sore throat (mixed with drinking water) for a few minutes
Conclusion
Some essential oils have strong anti-bacterial and anti-fungal properties and can be used as immune stimulants or to fight bacteria when you feel sick.

They are great as disinfectants and you can use some of them to make a great household cleaner to clean your home and feel refreshed, it is all organic and natural and you will avoid all the toxins.

You can make a nice relaxing bath using essential oils and enjoy at home, or just diffuse it and imagine yourself in a flowery garden and feel refreshed, energized, and inspired! As a plus, boost your immunity and fight the awful germs!
She is a renowned nutritionist and freelance writer whose topics of interest include healthy living and healthy eating. She is passionate about introducing new and delicious healthy meals while balancing her time between cooking and going to the gym. Her mission is to change the life of as many people as she can and make them the best version of themselves.