8 Tips for Losing Weight after Pregnancy
The estimated reading time is 4 minutes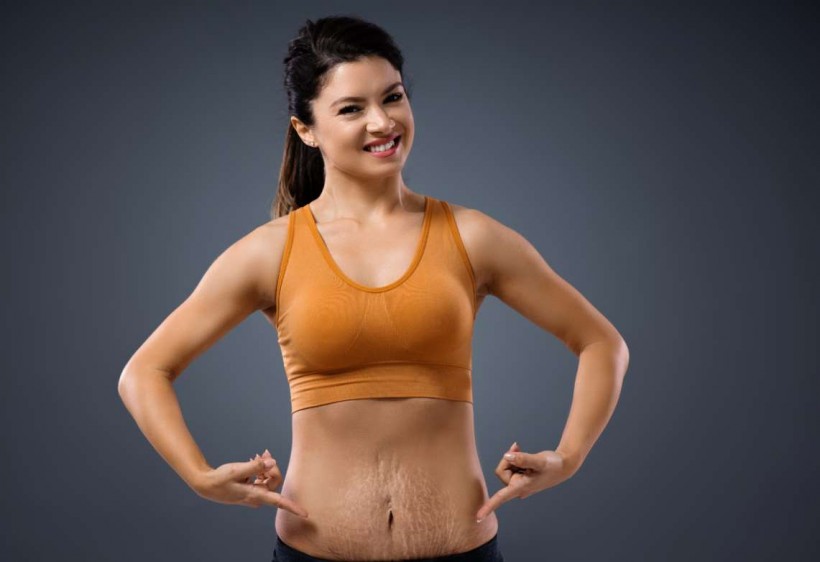 Now everyone experience a fast-paced lifestyle, While pregnancy gave you the best gift ever, of course, your little one, as well as it gave you something, that additional pregnancy weight you hate. Obviously, it is natural but everyone wants to shed their pregnancy weight. When it comes to reducing weight it is important to choose the right way. No matter how much weight you gain in the time of pregnancy, aim to lose weight within six months with the post-baby product, it is the most effective and safe solution for postpartum weight loss.
Instead of using any chemical supplement or crash diet, you must follow the below tips that allow you to reduce weight more naturally as well as safely. Here are 8 effective tips that help you lose weight after pregnancy without any health issues.
1. Smaller Portions Of Meals:
Instead of cutting meals or going to three big meals, it is better to go with a smaller portion of meals in a day.
2. Eat Regular Meals:
 To cut down your weight you must eat regular meals, this will help you lose your weight faster. Most of the new mom experience overweight issues due to improper diet. Eating the right foods can make you feel comfortable. So you must make sure you eat a healthy as well as right balanced diet throughout the day. Of course, it can be the best idea to weight loss after pregnancy.
3. Exercise:
When you are a new mom, you need to add some exercise to your daily routine. Before that, you must consult with your doctor to understand some important factors as well as focus on some easy and basic exercises like walking, swimming, jogging, aerobics, yoga etc.
4. Sleep Well:
Try to get eight straight hours of sleep but it is not possible when you have your little one. Not getting enough sleep will lead many issues by affecting your metabolism at the same time this will slowdowns your weight loss process.
5. Low-Calorie Foods:
If you are a new mom, your little one needs a lot of nutrition so you need to take low-calorie foods to produce enough milk for your baby. So you must avoid foods that are much in calories, try to eat food items that are rich in omega-3 fatty acids, protein, fibre, calcium etc. in addition to this, you must add salmon, lean meat, chicken, sardines, tuna, legumes, yoghurt, eggs, beans as well as whole-grain foods in your diet.
6. Stay Hydrated:
 Most importantly, you must drink at least eight to ten glasses of water per day, because it is important to flush out toxins from the body. At the same time, it will prevent dehydration, by the way, ensures your metabolism, so it is the best way to manage weight.
7. Lower Your Depression And Stress Levels:
Being a new mom is not only enjoyable at the same time it comes with its set of responsibilities as well as pressures, so don't feel overwhelmed as well as stressed because this will affect your weight loss. You must reduce stress and depression as much as you can.
8. Avoid Highly Processed Foods
 Try to avoid processed foods that are high in sugar, salt, unhealthy fats, calories, because these can affect your weight loss efforts. Now you can easily lose your post pregnancy weight with some effective baby product. Post-pregnancy weight loss supplements are available under different category but before going to choose any options it is better to consult with your doctor.
In general, it is not easy or simple to shed that pregnancy weight, but now you can easily reduce your weight by following the above mentioned smart choices but it needs little effort.
He is a fitness trainer and part-time blogger interested in nutrition and in leading a healthy lifestyle. He writes smart and inspirational articles on nutrition supported by scientific research and his own personal experience in the healthcare industry.