Are Invisalign Braces A Better Option
The estimated reading time is 5 minutes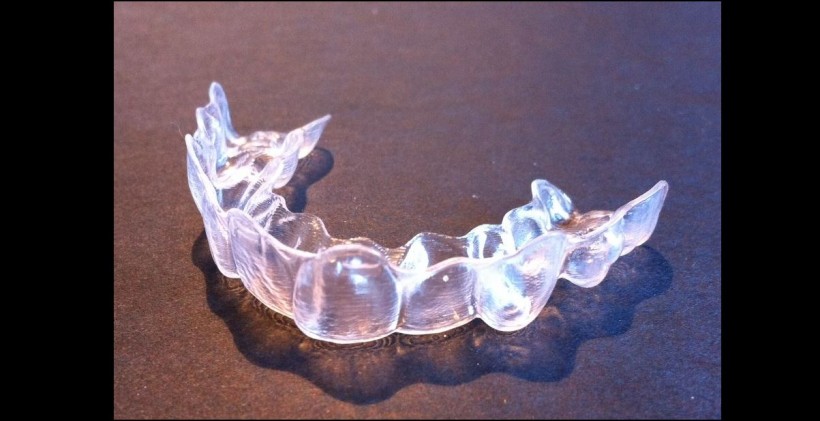 Invisalign Braces
Invisalign braces are modern-day braces, which would help an individual straighten out their teeth without the use of metal braces. Hence, there would be no need to go through the pain of getting metal braces. Invisalign is a type of orthodontic treatment. Apart from all this, Invisalign braces are transparent in appearance, which makes it a favorite choice for those who find the typical metal braces an ugly option. You can book a free consultation with your dentist to find more information.
Using Invisalign Braces
Using the Invisalign braces in comparison to metal braces is quite simple.
Invisalign braces are custom-made clear plastic aligners.

It requires that the patient wear a series of them so that the teeth would be straightened. Teeth need to be in a proper position. It corrects the bites and various other issues.

People who had not been fond of braces in the past seem willing to try Invisalign braces as these are transparent in appearance. It is comparatively easy to use.

Invisalign braces are easy to take off, especially when eating or drinking. (1)
Wearing Invisalign Braces
It is important to ask your dentist or orthodontist how long it would be required to wear these braces. Usually, it takes 12 months but it would depend on how complex the case is. Typically, an individual is required to wear Invisalign braces for 20 to 22 hours. As compared to metal braces, you do not need to limit yourself in eating or drinking. It is easy to take these off at any time to enjoy food or drinks.
Some of the important points to consider during the Invisalign treatment are as follows:
It is advisable not to use chewing gum since it can stick to plastic. It is recommended to take the Invisalign clear aligners off when eating something sticky like chewing gum.
Feeling slightly uncomfortable in the beginning is quite common. There is likely to be a feeling of pressure. However, if there is anything you find extremely uncomfortable or becomes a cause of concern, it would be a good idea to consult with your dentist.
If you are going on a trip and forget the Invisalign clear aligners make sure you ask your doctor and use them accordingly.
You have to wear them for 20 to 22 hours and it would be wise to keep wearing them for that long. In case of any kind of issue or discomfort, consult your doctor.
You have to keep the Invisalign braces clean. There are cleaning agents available in the market and your dentist can guide you on the cleaning methods. You have to brush your teeth before fitting them. (2)
Invisalign Braces and Your Possible Concerns
Some of the possible concerns you might be facing and their possible solutions are as follows:
Metal Braces Candidates: If you had been wearing metal braces previously and want to switch to Invisalign braces you should consult with your dentist/orthodontist and tell him/her that you are considering this option. Your dentist would be able to guide you and arrange a treatment plan as per the requirement. You can discuss the pros and cons of the treatment with your dentist. Make a list of questions when going for the first consultation.
Complex Teeth Straightening Issues: If your teeth have complex teeth-straightening issues and you are worried whether Invisalign braces would fix it or not then a free consultation would be the best answer. A dentist would guide you and would give you a satisfactory answer based on the complexity of your issue. A good idea would be to ask the previous candidates who have tried the Invisalign treatment and had been successful. You can find these people in person or make use of social media. Ask people on Facebook, Instagram, and Twitter whether they have tried Invisalign braces and read their opinions and concerns to get a clear idea of what to expect.
Crowns on Teeth: If you have crowns on your teeth and are worried about whether Invisalign braces
would be suitable for you or not then do not forget to discuss this issue during your initial consultation. Your dentist would be able to tell you whether it is a good fit for you or not. Based on your individual needs your dentist would give you a suitable answer.
Bridgework on Teeth: The bridgework on teeth connects two or more teeth; however, Invisalign clear aligners are designed to work individually on each tooth, which is why it might not be an effective option; however, it would not hurt to book a free consultation with a dentist and discuss in detail about this particular issue. Keep an open mind if it is not right for you. (3)
Cost of Invisalign Braces
The next big question that can come into the mind of a potential candidate is about the cost of Invisalign braces.
Usually, the price is likely to be higher than the traditional braces.

Price estimation is possible by visiting the dentist or the orthodontist.

The price would depend on a variety of factors like the complexity of the case and the number of aligners needed during the entire treatment.

The best option would be to discuss the price with the dentist/orthodontist.

Try to make a treatment plan at your convenience to make the overall cost affordable.
Conclusion
The most important thing is to have a healthy smile, which is possible when you are taking care of your oral health. Invisalign braces are a means through which it is possible. Around 3,000,000 patients worldwide have tried Invisalign treatment and these are the future of braces. It is possible to get the smile of your dreams by booking a free consultation.
She is a health blogger that knows exactly what readers expect from her writings on nutrition, health and wellness. She inspires them to act and educate them on nutrition and healthy living using real and scientifically-based facts that support her ideas.