Best Mattress Reviews
The estimated reading time is 4 minutes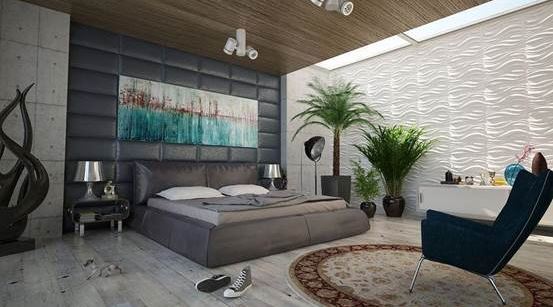 You might have noticed while searching for a new mattress that there are many styles and types on the market. This is great for a wide range of choices but can make it tough when it comes to selecting the right one.
So, what do you do? Check out this quick guide to the best mattress reviews for more on the best products out there. Who knows, you might find your dream buy. 
Amerisleep AS2
This brand is synonymous with quality and is a market leader in providing excellent memory foam mattresses. Its AS2 product, once known as the 'Revere', is exceptionally popular among reviewers, and for good reason!
Not only does the AS2 offer medium firmness, which suits a lot of sleepers, but the mattress is also adept at keeping your spine properly aligned and your back fully supported. Why is this important? This helps you rest comfortably, which should elongate sleep duration and leave you feeling physically and mentally rested in the morning for better health. (1)
Serta Perfect Sleeper
The Serta Perfect Sleeper models do exactly what the name suggests — offer you high-quality rest. As the official mattress of the National Sleep Association, this line of products includes hybrid, memory foam, and innerspring varieties. Consequently, the Serta Perfect Sleeper provides a mattress to suit a wide range of body types and sleeping positions, which might explain why it typically scores so highly in reviews.
With durable coils for maximum support and layers of foam combinations on top, it's no surprise that Perfect Sleeper is Serta's top-selling line of mattresses. (2)
Helix Dusk
This mattress brand puts a lot of research into its products and it shows. The Dusk mattress from Helix merges a spring structure with two foam layers. If you're an on-your-stomach sleeper, then you might have had trouble getting the right support for your body. That's where Dusk comes in.
The double foam layers conform to, and cushion, the body. What's more, the separately wrapped coils below are based under another layer of foam, which results in a dream-like mix of comfort and support that keeps your spine aligned and prevents you from sinking uncomfortably far into the mattress.
Casper The Essential
As the name suggests, this mattress from Casper is critical to anyone looking for a firm mattress and reviews show it's a winner among critics and customers.
Comprised of a trio of tiers, The Essential combines comfort, support, and strength. The initial poly-foam layer helps to relieve pressure on muscles and joints, while the foam layer beneath is designed to prevent the body from dipping too far. To finish, the high-density foam layer at the bottom supports the entire structure of the mattress — perfect for those looking for firmness and comfort.
Avocado Green
Perhaps you haven't considered reading latex mattress reviews, but you might be seriously missing out if you don't at least look into the perks of this type of mattress. Natural latex delivers strength, longevity, and fewer potentially dangerous chemicals than synthetic materials. So, if you suffer from allergies, this may be the mattress for you. However, which brand does it best? 
One of the best reviews around is for the Avocado Green mattress. Repelling bacteria and dust plus conforming easily to your body are just two of its many advantages. It's also one of the most hypoallergenic mattresses available and is certified by the eco-INSTITUT due to the purity of its latex. 
Want to know more about the best mattress reviews online? Check out https://www.bestmattress-brand.org/best-mattress-reviews-plus-beds-avoid/ for extra information regarding the mattresses you should consider.
She is a health blogger that knows exactly what readers expect from her writings on nutrition, health and wellness. She inspires them to act and educate them on nutrition and healthy living using real and scientifically-based facts that support her ideas.