Most Common Plastic Surgery Procedures
The estimated reading time is 4 minutes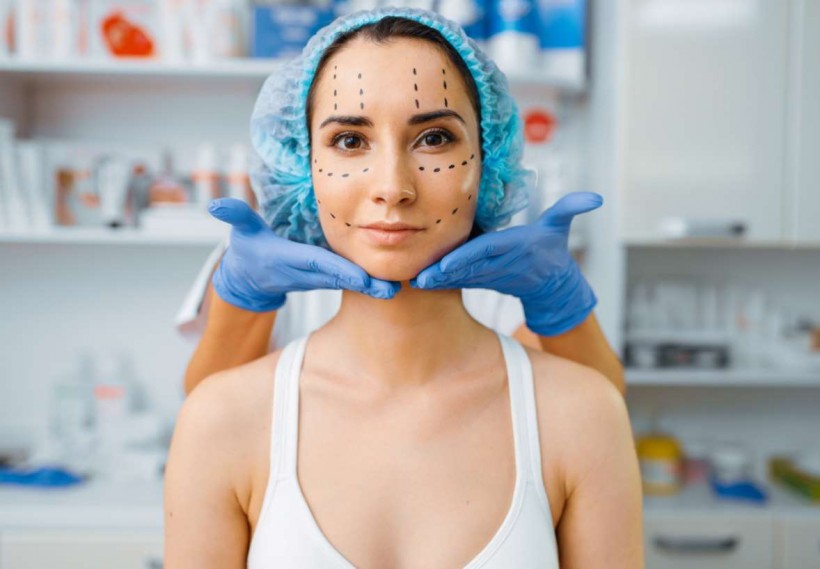 Nowadays there is nothing unusual about fixing our imperfections and boosting our confidence. Plastic surgery is accessible at every step and on every corner and improving every aspect of our life when it comes to appearance. Medicine on a global scale aspires for everyday improvements on procedures, making them simpler and more effective as well as innovations that will enhance the capability of an experienced pair of hands of a doctor. Most common procedures, written in descending order are: breast augmentation, liposuction, nose reshaping, eyelid surgeries and facelifts and other along this five plastic surgeries are: ear surgery (Otoplasty) and tummy tuck (Abdominoplasty).
What is breast augmentation?
One of the most popular plastic surgery refers to changing, most commonly increasing the size of the breasts. This can be done in one of two ways, either by breast implants or by fat transfer from another body part. When a positive outcome is expected there is a physical change in the form and fullness, size cup and psychological change in perception of your body, feeling more confident and elevating your self-image. Exceptional and outstanding is the reconstructive breast augmentation used in female patients after mastectomy of one or both breasts as a result of breast cancer.
Along with breast augmentation, a breast lift could be needed for severe saggy breasts to look even more lifted, and to have the wishful results.
What is liposuction?
In the second place, going from adding extra, to subtracting from the unwanted places, liposuction is considered to be done by millions of patients over the latest three decades since its innovation. These people frequently have minimal or none results by using the right nutrition and fitness programs for reducing the unwanted fat in problematic areas of their body. After this painstaking process, they feel defeated and disappointed and decide to undergo this famous and completely safe procedure to eliminate fat mostly from the abdomen, thighs, hips, arms, and flanks. From the treated area, commonly is removed somewhere between eight to ten pounds of fat, depending on the person. Considering this is a medical procedure with anaesthesia, the patient must be in excellent shape having no other medical issues like diabetes, high blood pressure, heart disease or maybe lung disease.
There are two types of liposuction:
Laser Liposuction

Manual liposuction
Recovery from this surgery can be anything from a few days or several months, depending on the size of the area. This period of time consists of everything from wearing compression garments to lowering the swelling, bruising, numbness and closely monitoring the incision.
What is nose reshaping, rhinoplasty?
Among the most famous plastic surgeries is reshaping of the nose, or mostly called nose-job. The nose is the main and focal point of our faces that brings symmetry. There are a few changes that can be made in the shape, size and better proportion with the rest of the person's face to make it look more natural. Plastic surgeons make a change in the bone structure, cartilage and skin to straighten a slightly deformed nose, to smooth bump in the so-called bridge of the nose, to narrow and reduce the nose that is too wide and big for the face. Although this is mostly esthetic surgery, it is also used to correct blocked nasal passages and therefore correct breathing problems.
What is eyelid surgery, blepharoplasty?
One of the simplest procedures in the field of reconstructive surgery, though not less effective if you want to lose the tired look. Eyelid surgery is used to get rid of the loose skin around your eyes also the puffy bags and dark circles. Some people choose to do the surgery only on their upper or lower eyelids, and some of them do it on both. The majority of the candidates are in their 30s since in that period the collagen fibers start to dissolve and the skin loses its elasticity, but on the other hand, this procedure is also popular with people in their 50s or 60s. Despite the fact that it is a simple one, you must be relatively healthy and do not have some eyelid conditions.
You will definitely look a few years younger and with a brighter appearance.
What is a facelift, rhytidectomy?
To finalize, the last procedure is a facelift, which improves problems that come naturally with aging like loose skin, wrinkles and excessive fat that appears like a double chin. Commonly this procedure is composed of a few incisions depends on the area of the lift. After the facelift, the recovery is pretty simple and followed by a bandage placed to reduce swelling and bruising.
She is a health blogger that knows exactly what readers expect from her writings on nutrition, health and wellness. She inspires them to act and educate them on nutrition and healthy living using real and scientifically-based facts that support her ideas.