Fatal Accident Claims: A Guide for Loved Ones
The estimated reading time is 5 minutes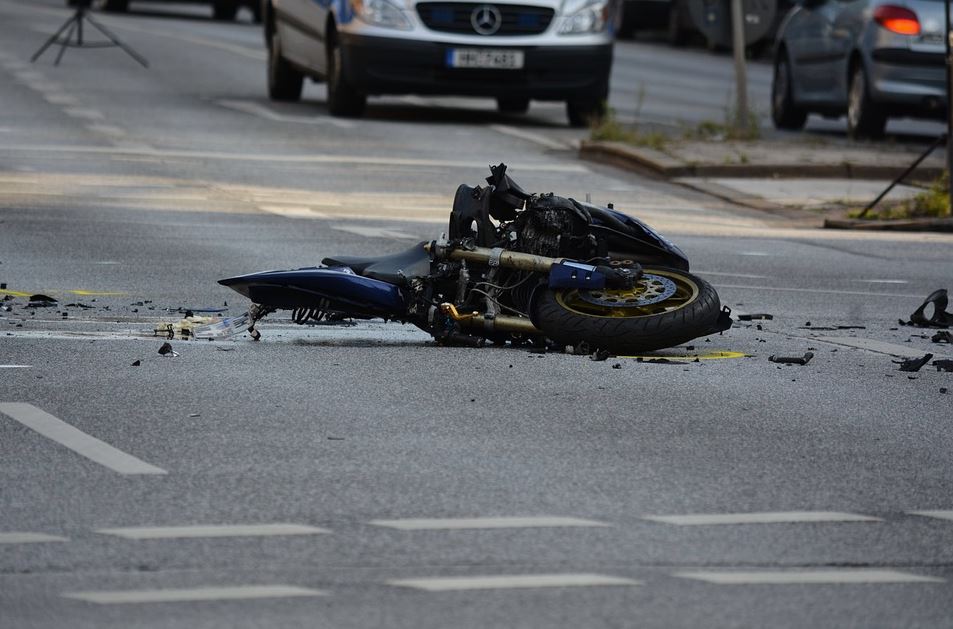 There were 147 workers killed on the job in Great Britain between 2018 and 2019. The most hazardous industries were agriculture, manufacturing, and construction. Common causes for these fatal accidents included people falling from tall heights or being hit by a moving vehicle.
If your loved one was lost in an accident like this, you may be eligible to recover your losses. Check this helpful guide on what you need to know about filing fatal accident claims. Educate yourself today so that you can secure your future.
What Is a Fatal Accident?
Fatal accidents are those disasters where a third party causes the death of another person. Victims can't be a fault to fit this definition.
Examples of fatal accidents included workplace accidents, vehicle collisions, or death resulting from criminal activity. In many of these sad scenarios, the victim's living beneficiaries seek compensation for claiming funeral expenses or other lost assets.
Difference Between Fatal Accident and Wrongful Death
A fatal accident and wrongful death are two similar concepts that are easy to confuse. In a wrongful death matter, death must be caused by a third party's negligent behavior. Examples of wrongful death include medical malpractice or unsafe machinery operation on the job.
The difference between a fatal accident and wrongful death is that it must be clear who was responsible or at fault for the death and why. You can read more here on the basic tenants of wrongful death cases.
Laws Covering Fatal Accident Claims
In England and Wales, the legislation that covers the accidental death of a family member is called the Fatal Accidents Act 1976. This law requires eligible dependents of a fatal accident victim to prove who was directly responsible for their loved one's death. This law also permits these relatives to file a claim for fatal accident compensation.
Eligibility to File Fatal Accident Claims
Only certain individuals can file a fatal accident claim. To receive a bereavement award, you must meet certain criteria in your relationship with the deceased. This criterion includes:
Current husband or wife

Former husband or wife

Current civil partner

Former civil partner

Parent of the deceased

Grandparents or great grandparents of the deceased

Children adopted children or grandchildren of the deceased

Brothers, sisters, uncles, and aunts of the deceased

Other members in the same household, living as a family, for at least two years before the date of death.
Statutory Bereavement Award
Compensation paid to an eligible claimant following a fatal accident is called a bereavement award. These award funds must be shared accordingly with all eligible claimants.
Statutory bereavement award limits in England and Wales are approximately £12,980 per deceased member. In Scotland, there are no statutory limits on bereavement awards.
Dependency Claims
Separate from bereavement awards, eligible dependents and also file a dependency claim as well. these qualifying descendants can claim loss of ongoing financial support as a result of their loved one's death. The qualifying financial sources for a dependency claim will differ from case to case.
Some of the most common financial sources that can be compensated to eligible survivors include expenses or revenue from the following:
Adjustments to home financing

Company vehicles

Financial stipends

Future childcare costs

Personal loan repayments

Future pension forfeitures

Healthcare benefits

Mobile phone expenses

Loss of future job income

Inheritance loss.
Funeral Costs
Funeral costs are not specifically spelled out as eligible for re-compensation in the Fatal Accidents Act 1976. However, most claimants do request coverage for these funds and will receive an award.
Costs for a traditional funeral will usually average at approximately £4,257. Cremation expenses may range between £3311 and £4257.
There may also be a variety of additional related expenses for items such as the celebration of life ceremony costs once the funeral is over. These additional expenses are usually not included in claims requesting compensation for funeral expenses.
How to File a Fatal Accident Claim
You can start by seeking help from a life insurance attorney to help you formally file your claim. Some solicitors will offer you a conditional fee agreement for their services.
These agreements mean that your solicitor receives no fees if you don't win your case. If your case wins, the solicitors' fees and expenses are paid for by the opposing party.
When you meet with your solicitor, come with these key facts that pertain to your case:
How did the death occur

Where/when did it take place

Outline your right to claim as an eligible claimant (i.e., your relationship to the deceased or appointed family representative.)
There are time limits within which you must file your request for fatal accident claims. Claims must be filed within three years of the date of your loved one's death. It is also important to remember that even though descendants have statutory rights to compensation in the event of these fatal accidents, they still need to prove negligence on behalf of the other party.
Next Steps
Filing fatal accident claims is a long and complex journey. Anyone considering one of these courses of action should consult with a solicitor who is a member of the Law Society. These professionals have accreditation in clinical negligence and personal injury. Contact them today to find the best professional to represent you and your case.
You can also find more information on our website on navigating this legal process. Where else can you find the latest evidence-based advice or the dramatic real-life tale of survivals? Let us help you navigate what's probably going to be the most difficult time in your life.
He is a fitness trainer and part-time blogger interested in nutrition and in leading a healthy lifestyle. He writes smart and inspirational articles on nutrition supported by scientific research and his own personal experience in the healthcare industry.