Herbalife Earns High Reviews and Awards In 2020
The estimated reading time is 3 minutes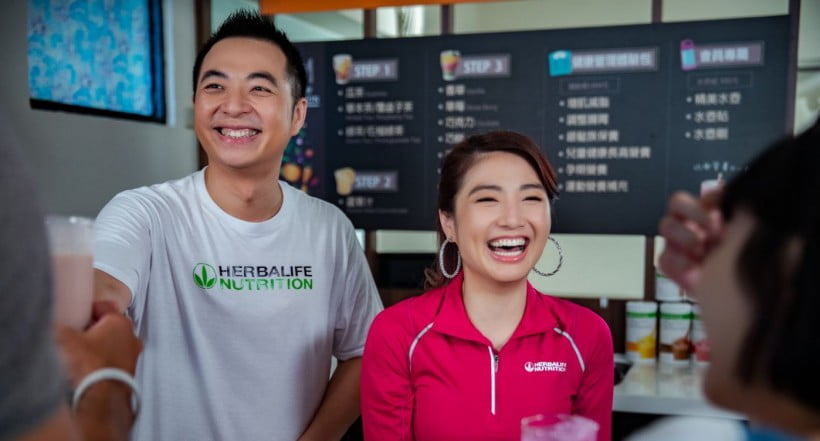 For over 40 years, Herbalife reviews have shown the company's dedication to creating effective products that provide excellent results. In addition to those reviews, Herbalife regularly earns awards and accolades applauding not only their products but their commitment to healthy living — and 2020 was no different. Throughout the year, awards for Herbalife Nutrition have come pouring in from every end of the globe. Here's a look at a handful of their most notable accolades.  
Healthier Choice Logo
Herbalife's Formula 1 meal replacement shake has earned the Healthier Choice logo in Thailand, and for good reason. This logo recognizes that they only use the highest quality ingredients while keeping fat, sugar, and sodium to a minimum. It also reflects their commitment to verifying their products' effectiveness through third-party testing.
Quality Meal Replacement Award
In Bosnia and Herzegovina, Formula 1 also earned the five-star Quality Medal for its ability to help people control their weight. This meal replacement shake provides vital nutrients and the ideal amount of calories to mimic a healthy meal. Through their Herbalife reviews, consumers named this shake as their top choice in weight management, which helped it earn this reward for 2020.  
Healthy Living Award
The H24 Rebuild Strength product by Herbalife won the Healthy Living Award in Germany for its positive impact on physical fitness. With its superb ingredient combination, this product promotes regeneration after workouts, helping people meet their goals and feel better than ever. Besides, each 190-calorie serving provides 24 grams of protein, iron, L-glutamine, and other important amino acids.
Quality Inspection Award
The Quality Inspection Association in China gave Herbalife four distinct awards for their dedication to making outstanding products of all kinds. These awards honor their commitment to product safety, ingredient quality, and manufacturing technology. They also give a nod to their fantastic customer service that helps people remain confident in the company's expertise.
In Mexico, both the Alliance for Corporate Social Responsibility and Mexican Center for Philanthropy came together to recognize Herbalife for their contributions. These entities gave the company the prestigious Socially Responsible Company Award for providing their employees with the stellar quality of life and boosting the wellbeing of the community at large. In addition, they honored their dedication to using sustainable processes, advertising their products responsibly, and committing to an admirable code of ethics.
A World's Worth of Accolades
As if those awards were not enough, even more accolades came in from all around the world, including from Ireland, Peru, and Spain. These awards covered everything from their products' positive impact on sports nutrition to their high nutritional value.
Some of Herbalife's award-winning products include:
H24 Formula 1 Sport

Liftoff

H24 Rebuild Strength

Tri-Blend Select
Other awards honored their sustainable manufacturing processes, top-quality distribution conditions, and visionary leadership.
Their supply chain performance received plenty of attention as well due to its state-of-the-art systems. Through these systems, Herbalife Nutrition can produce quality products while maintaining a great quality of life for their employees.
Furthermore, the systems help reduce their impact on the environment without compromising on the 90-market reach of their product lines. People all around the world get to experience the benefits of Herbalife products as a result.
Although Herbalife reviews tell a story of their expertise, their awards and accolades further cement the fact that they are a trustworthy company. Between the awards and their third-party testing, it's clear that their products exceed industry standards and provide phenomenal results.
He is a fitness trainer and part-time blogger interested in nutrition and in leading a healthy lifestyle. He writes smart and inspirational articles on nutrition supported by scientific research and his own personal experience in the healthcare industry.