Top 5 Pallet Gardening Ideas
The estimated reading time is 6 minutes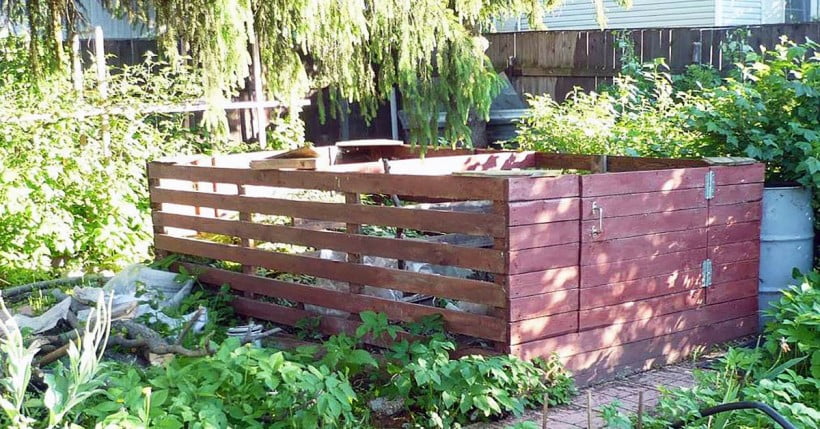 If you're looking for ways to transform your garden or just organize your plants, creating a pallet garden is the right method for you.
Plenty of wooden pallets ends up discarded in landfills. That's a sad fact if we take into consideration all the things we can do with them in the garden. And if you think that transforming such a humble piece of wood into an impressive creation requires hard work, a lot of money, and time, you're wrong. All you need to do this is, of course, wooden pallets, a couple of tools, and a little bit of creative imagination.
How you can design a pallet garden
First things first, find a pallet.
If you don't already have wooden pallets at home, you can find them for free in your local department store, lumberyard, or supermarket.  As they come in different sizes, choose the right type of pallet for you based on whether you're going to use it in your backyard garden or lanai garden.
Repair and clean your pallet.
Used pallets can be a little bit damaged, but this shouldn't worry you at all. You can easily fix them with a few scraps and nails, a hammer, and glue. And since you can never know if a used or recycled pallet was used for storing chemicals or whether there's some kind of harmful bacteria present in there, we recommend that you thoroughly clean the wood with soap and bleach, and then let it air-dry prior to planting any seeds.
Prior to laying your pallet garden bed on the ground, pick a spot in the garden that is sunny and easy for watering.
Decorate your wooden pallet.
You can paint it using vibrant colors to brighten it up and make it look more interesting. Of course, you can leave it the way it is. 
Cover the inside surface of the pallet with weed mat or coco liners.
Place weed mat or coco liners within the pallet so as to have something that's going to hold the dirt and plants. You can water the plants without worrying that you might damage the coco liners or the weed mat or that the water might leak out.
Fill your pallet with soil.
After you've lined the inside surface of the pallet, put soil in it and begin planting. You can grow different plants, and if some of them don't adapt successfully once they're planted, you can always plant other seeds instead of them.
You'll be amazed to see what a significant amount of fruits, vegetables, and herbs free of pesticides can be grown in your own garden. And you can be sure that your family is going to be excited for your new weekly meal plans.
Top 5 Pallet Gardening Ideas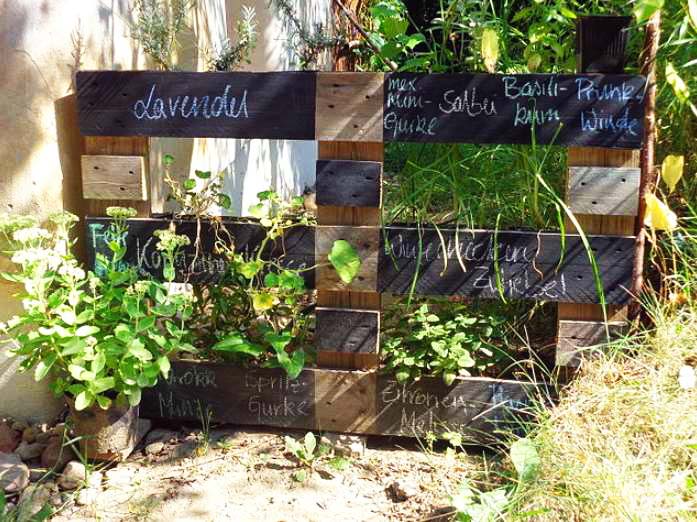 1. Vertical Pallet Garden
You can design a brilliant vertical pallet garden by attaching a couple of wooden pallets together. Just plant different types of flowers and shrubs  and you'll see what an amazing planter it will turn into.
Vertical pallet garden is a very practical way to organize your plants if you don't have enough space in your backyard garden and you can easily change the location of the pallets.
2. Pallet Vegetable Garden
Growing your own vegetables can be quite interesting and practical using this method. Everything you need is a couple of wooden pallets, seeds, and soil of good quality. Whether you're going to decide to sow tomato, lettuce, or carrot seeds, or any other vegetable, know that you're going to reap plenty of benefits from it. Consuming healthy and fresh food is on the top of the list.
3. Pallet Herb Garden
What's good about herbs, in addition to adding a delicious and characteristic flavor to food, is that they can grow in small space. To plant herbs in a pallet, use small boxes used for planting and put them inside the pallet. You can put the pallet in a horizontal position or lean it against a fence.
4. Organic Food Pallet Garden
If you like growing organic food, then you will find this method quite handy. There's nothing better when you know you're eating healthy food free of pesticides. Just lay a wooden pallet right into the soil and sow the fruit and vegetable seeds you want to grow. The slats of the pallet will separate equally the seeds and in this way, they'll make it easier for you to organize them.
5. Pallet Strawberry Planter
Filling a planter with strawberry seeds that you can hang on or lean against a fence or a wall will add life to your garden and it will certainly save you a lot of space. In this way, you can place more wooden pallets with other fruits,  vegetables, or herbs in the garden.
It's worth mentioning that if you look on the Internet, you'll find many other wooden pallet ideas for garden. Pallet garden fence is one of the most interesting and useful creations that you can make in your garden. So, let's see what it is about:
Pallet Garden Fence
If your house already has a wooden fence and you want to make it more stable, you can add wooden pallets in the shape of the letter H to it. Once the fence is supported in this way, you won't have to worry whether your tomatoes or hyacinths will get ruined by your neighbors' dog, cat, or any other four-legged, furry friend.
And finally, let's look at the reasons why pallet gardening is beneficial:
Benefits Of Pallet Gardening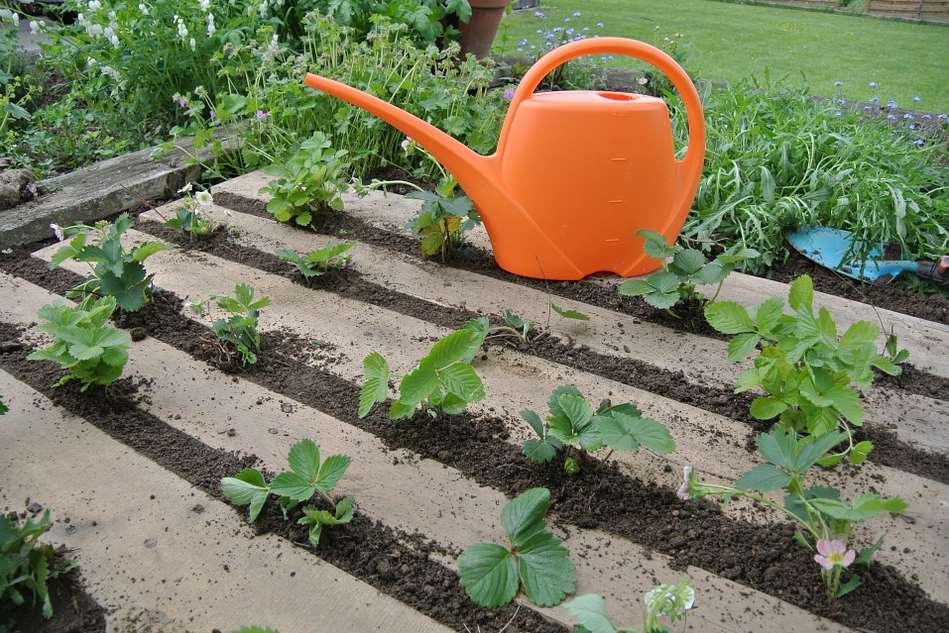 1. It was not expensive.
Creating a pallet garden is a pretty cheap way to decorate your garden, organize your plants, and grow different kinds of vegetables, fruits, and herbs without having to spend a lot of money throughout the whole year. 
2. It gives your garden a unique appearance.
Pallet gardening is already unique to itself. So, don't doubt that you're going to have the fanciest and beautiful backyard garden in the whole neighborhood.
3. It allows you to show a good example to your family.
Teach your kids how to prune roses, and how to properly water and harvest fruits and veggies. By doing these activities, they'll undoubtedly have a lot of fun and learn how to be responsible.
4. It offers you the opportunity to consume healthy food.
Growing your own vegetables and fruits allows you to supervise the entire cultivation process. By using organic fertilizers and seeds, you won't have to worry if the food you and your family consume is healthy or if it contains chemicals and pesticides.
5. It calms your mind.
Is there anything more relaxing and soothing than sipping your first coffee in the morning being surrounded by plenty of pleasant-smelling flowers and fresh fruits? Nature has the power to make you feel calm and relaxed and it can reduce your stress as well.
He is a fitness trainer and part-time blogger interested in nutrition and in leading a healthy lifestyle. He writes smart and inspirational articles on nutrition supported by scientific research and his own personal experience in the healthcare industry.