How Does CBD Help in Improving Health and Lifestyle
The estimated reading time is 4 minutes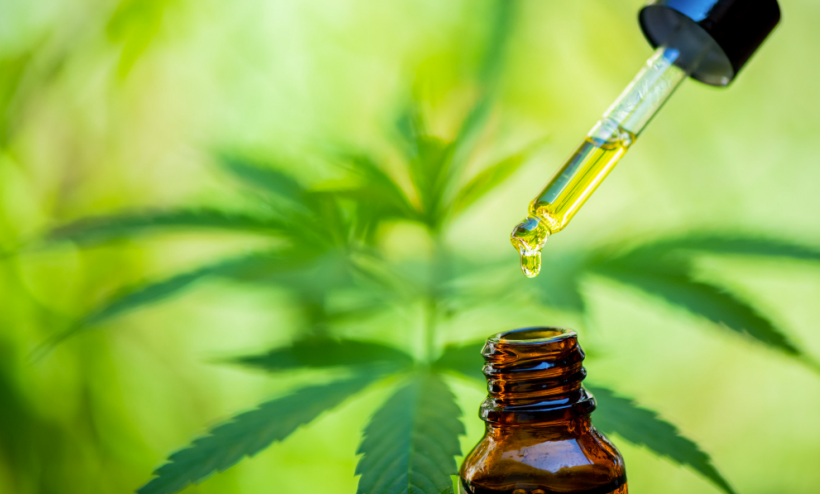 We are all after a happy, simple, fulfilling, and uncomplicated life. However, regardless of how hard you try to live calmly, it cannot be rosy at all times.  Things could go south, and before you know it, you are already dealing with depression, anxiety, headaches, or other ailments. Some of these aspects are a huge part of the day to day life and a part of your success, but all in all, you need to manage them and make your life easier. While there are lots of DIYs and cure ingredients on the market, CBD is one of the most promising products that have proven its efficiency in improving users' happiness and health. If you are not sure if you should use CBD or not, here are the top benefits to expect from it. (1)
It is a great pain reliever
People have been using marijuana for pain relief since the early times, but recently, scientists have proven that some components of this product, including CBD, are great for relieving effects. Your boy entails a specialized system known as endocannabinoids, which is responsible for the regulation of a range of functions such as pain, sleep, appetite, and the immune system. The system produces endocannabinoids which bind to cannabinoid receptors in the nervous system. CBD has been shown to reduce chronic pain, and it does so by affecting endocannabinoid receptor activity and interacting with neurotransmitters. You can use CBD to relieve;
Headaches

Joint pains

Back pains

Pain-related to arthritis

Sclerosis

Sciatic nerve pain
Helps in stress reduction
Whether you are a college student, an entrepreneur, an employee or only a housewife, you will have to deal with a lot of stress and pressure that life throws at you, and at times, such situations are just inevitable. You are probably stressed about your career, failing business, or you are caught up with all the house chores and ensuring that your family is well. Regardless of what you are going through, giving up is never an option. You need to get back on track and keep going. While there are many things you can do to reduce stress, CBD is undoubtedly one of the most effective products that you can use to ease the feeling and feel calm whenever you feel overwhelmed or under pressure. (2)
Helps in dealing with depression and anxiety
You may also use CBD for depression and anxiety. The world we live in today is full of stress and pressure. It is a world where people are trying to change and force you to live a life that you can barely afford. Also, the internet has dominated our lives, and people no longer check on each other like they used to. They would rather spend time on social media platforms, and if they do check on each other, it is done via text the internet. People are lonelier than before, and the feeling comes handy with depression. It is time you feel like you cannot handle the stress anymore, but you have no one to share your problems with. Everyone is dealing with something, and people opt to keep whatever they are going through to themselves, and as time goes by, the condition becomes a health disorder. Depression and anxiety are the top causes of premature deaths and wasted lives. If you feel that you are slowly getting there, you should deal with the situation before things get out of hands and CBD oil has proven to be promising in depression and anxiety. It works by calming the nerves and curbing insomnia, which are both excellent for dealing with depression. (3)
Cancer has become a significant crisis. The condition comes with a lot of pain, and sometimes, the pain becomes unbearable. Although a cure has not been established yet, you can do something to reduce the symptoms. CBD can reduce the symptoms and side effects associated with cancer treatment such as nausea and vomiting. It also ensures that you do not experience pain after cancer medication. CBD can also be used to eliminate chemotherapy-induced side effects, thus making the treatment more manageable.
These are the top four ways in which you can use CBD to improve your health and overall lifestyle. However, you should note that CBD must be used appropriately for you to enjoy these benefits and more.
She is a health blogger that knows exactly what readers expect from her writings on nutrition, health and wellness. She inspires them to act and educate them on nutrition and healthy living using real and scientifically-based facts that support her ideas.