Mother Theresa's Mysterious Diet – A Sweet Tooth or Preference for Street Delights?
The estimated reading time is 9 minutes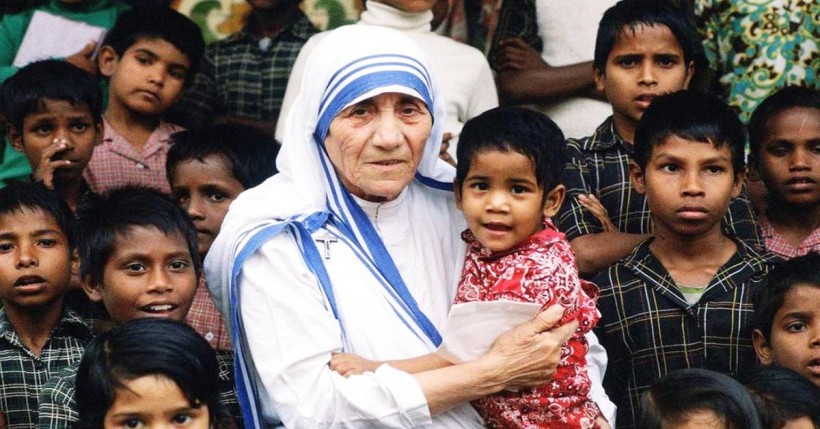 Mother Theresa's Mysterious Diet – A Sweet Tooth or Preference for Street Delights?
The mere thought of a hungry child or a beggar on the street brings us images of one single lady who devoted her life to giving love and food to those who needed it the most. Never tired and always smiling, Mother Teresa was the reincarnation of humbleness. She was born in Skopje, North Macedonia, in 1910, even though her family came from Albania. In her very early days, she realized she was destined to do something greater than herself.
When she was only 12 years old, there was a powerful urge from God that she had to follow to become who she was truly destined for. We can check all of the biography details about this amazing saint, but what's intriguing is her relationship with food. Skopje was her first home, but once she turned eighteen, she decided to leave her parents' house and become a part of missionary in India. It was a group of nuns who had to go on missions in the county of India.
At first, Mother Theresa had formal training in Dublin, after which she went to India to become a nun. It was officialized in 1931. Mother Theresa stayed in Calcutta and spent her days teaching at St. Mary's High School, but this experience unimaginably shaped her life. As a matter of fact, two experiences left her deeply traumatized while staying in Calcutta, and one of them is very much connected to her later work. In 1943, Mother Theresa experienced the Bengal Famine and the violent behavior among the Hindu and the Muslim people.
During her stay as a teacher at St. Mary's High School from 1931 to 1948, she suffered tremendously from the scenes outside. These terrible experiences made her go live among those in need. So she decided to leave her to stay and go to be with the poor people in Calcutta. While staying there, she had no official help or funding, but that didn't stop her from reaching the poorest children and providing food for the poorest. Fortunately, she gained support very soon and finances were coming her way very soon, making it possible for her to help people even more. Indian authorities soon recognized her efforts and decided to help her somehow.
What she did that was very special was helping the poor and taking care of the ones who were dying. Mother Theresa died in 1997, and Queen Elizabeth II stated at that time that Mother Theresa would "continue to live on in the hearts of all those who have been touched by her selfless love".
Mother Theresa was only a fraud
Even though she was the epitome of humbleness and the most caring person to most people, the angelic saint was soon the subject of great doubt and criticism. She would spend so many years of her life helping those in need in India and dedicate her life to a greater purpose, but people would often question such behavior, and we will see how in detail. 
One person, in particular, was a member of the feministic group in Australia, Germaine Greer, and she did not respect or love Mother Theresa. As a matter of fact, she declared Mother Theresa a "religious imperialist" and thought her acts were only false and not religious at all. Interestingly, Germaine wasn't the only one who felt this way about Mother Theresa. Christopher Hitchens, a polemicist from Britain, similarly described Mother Theresa as "a fanatic, fundamentalist, and a fraud."
She wasn't the perfect Christian soul
The public wanted to see her in action and imagined her as a saint that was always ready to help someone in need. However, even though she was always meant to help people, Mother Theresa had her issues and was far from a perfect Christian. There were so many times that she didn't know if she should have so much faith because she doubted God on many occasions.
These doubts occurred during the difficult times in Calcutta, where she witnessed so much dying and suffering, even though she provided people with so much faith on their deathbeds. From this perspective, we can see just how complicated her personality was, which is the case for many people, but it wasn't easy for her to carry such a burden as she was regarded as a saint. 
Her face full of wrinkles was hiding many things. At one point, she would state: "There is so much contradiction in my soul. Heaven means nothing to me, it looks like an empty place." These words were actually written in a letter for the Bishop of Calcutta in 1957. Unfortunately, the letter wasn't officially revealed to the public during Mother Theresa's lifetime, but after she died.
Fan of sweets and a good laugh –what was Mother Theresa's favorite food?
Christianity suggests sharing with those in need, which is how Mother Theresa always behaved. Her relationship with food was indeed special. But first, some fun facts about the loving saint. People in a close relationship with her would say that she loved good chocolate and good fun. Moreover, she was also a fan of ice cream. Well, I think most of us would agree with her on this choice, right? Here and there, we would hear many stories about her behavior, among her favorite.
Father Brian Kolodiejchuk, for an instant, who was a part of her Order in the Vatican, stated to the AFP that Mother Theresa would have so much fun and would be very cheerful, full of laughter after a long day spent well. She would be in a fun mood with her friends, the other nuns. I assume we can safely add some chocolate here, even though there is no proof of that. Father Brian also stated: "She was not very good at telling jokes, but she had a sense of humour and could really find the funny aspects in... daily life."
After learning what her favorite sweets were, let's get into more details about her diet and other favorite meals. As you might have guessed, her lifestyle was pretty much fast and moving, and so was her diet, full of the street food that India had to offer on the go.
Dahi Sev Batata Puri
This meal is a part of popular street food in the Chaat type. The Chaat street food is spicy, full of various flavors, and extremely popular on the streets of India. With simple ingredients, it can be done in no time, and that's why it is a favorite for so many people who love the taste of street food.
Khasta Kachori – Raj Kachori
For those not familiar with the dish, Khasta refers to something crispy. I know, it already sounds yummy! This delicious treat is actually made of lentils and is also popular. They usually make it in containers, and then it can be preserved for a long period until needed!
Tomato rice
Mother Theresa always enjoyed a bowl of simple rice, which is very common in Indian meals. Almost every dish has rice or bread in it. This dish was one of her favorites, and she regularly consumed it with poppadums.
Egg dum
This is a no-brainer, but Mother Theresa loved it. The egg curry could be prepared in advance and frozen so that you can boil the egg whenever you want. It can be done as spicy as one prefers.
Rice pudding – Payesh/Kheer
Rice made into a pudding mixed with nuts and cardamom is a treat for everyone. As Mother Theresa enjoyed desserts, we can only imagine how much she enjoyed this one.
Dahi Vada
Mother Theresa ate this as a snack, but it can also accompany the main dish with meat and vegetables. It is not simple to make, but very enjoyable.
Mutter Paneer
This vegetarian dish is actually curried peas and cottage cheese, and when mixed with tomato sauce, it is an adventurous meal to try.
Tomato curry
Mother Theresa didn't forget to regularly consume some soups, such as this one, particularly when the weather outside is not so lovely.
Potato salad
This side dish has a unique exotic name – Dahiwale Aaloo and it's lovely as its name. It is served in a special way, by putting thick Indian yogurt dressing. 
Mishti Doi
The last dish that Mother Theresa enjoyed is another form of dessert made with milk and yogurt. If you want to try it today, add 1 liter of milk, 250g sugar, and a couple of tablespoons of yogurt. Enjoy!
Mother Theresa's food-waste management skills
Mother Theresa was so good at managing food that people would usually just throw it away. Usha Uthup, the famous singer, was a good friend of Mother Theresa, and she stated that the saint would go to various parties and what she would do is amazing. You know how every party has plenty of food to offer the guests, right? After the party is over, what happens is that tremendous amounts of food are thrown away at the garbage. Mother Theresa noticed this and immediately started doing something about it. Every time she went to a party, she got the leftover food and spread it to the hungry people in need, to the poor people who couldn't afford it.
Another example of her dealing with food in abundance was the time when she was on a flight. What she did was a severe act of kindness. Mother Theresa asked nicely for all the leftover food from all of the passengers so that she could then use it for the hungry and poor people. All of the passengers gave the food nicely packed, and it turned out to be a nice warm gesture.
She is a renowned nutritionist and freelance writer whose topics of interest include healthy living and healthy eating. She is passionate about introducing new and delicious healthy meals while balancing her time between cooking and going to the gym. Her mission is to change the life of as many people as she can and make them the best version of themselves.