What Is A Pharmaceutical CDMO & What To Look Out For When Choosing One
The estimated reading time is 4 minutes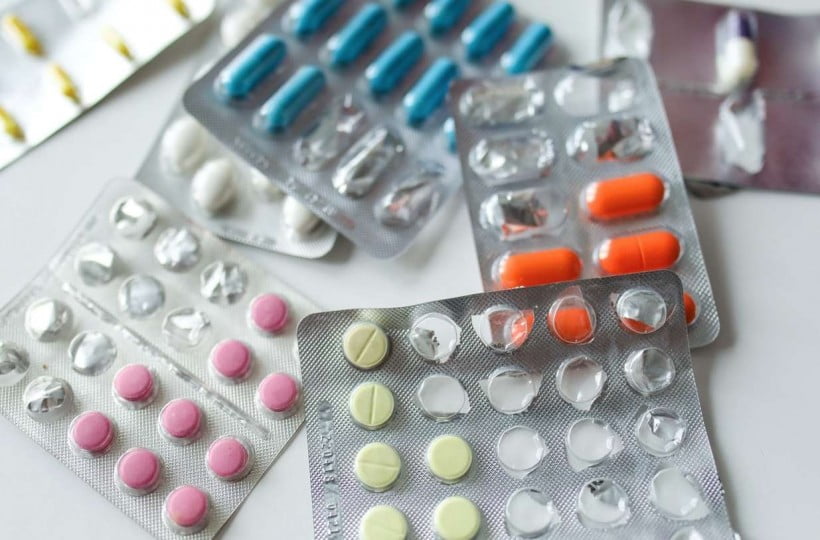 CDMOs are helping big pharma companies to innovate, fast track manufacturing processes, and keep costs down. Here's how.
Pharmaceutical drugs are growing more and more complex, putting an increasing amount of pressure on drug companies that are developing and manufacturing them. As a result of this demand, pharma companies need to innovate and find solutions to bring pharma products to market quicker while keeping costs down.
The equipment, supplies, and labor costs required to produce and manufacture drugs are high, leading many pharma companies to search for partnerships with contract development and manufacturing organizations, known as CDMOs. These organizations assist drug companies in getting drugs to market without the need for a large and expensive internal infrastructure.
This article takes a look at what CDMOs do and the criteria pharma companies should consider when looking for the right one for their business.
What Is A CDMO?
Contract development and manufacturing organization (CDMO) manages the manufacturing, development, and innovation of a drug on behalf of a pharma company. They will handle all aspects of the process so that drug companies don't need to invest in costly and complex internal infrastructures to manufacture drugs in-house. 
CDMOs usually offer the following drug-related services:
Formulation

Analysis

Blending

Coating

Packaging

Serialization

Shipment
Depending on the contract, CDMOs could develop the process based on the concept alone, or work from a ready-to-go formula. CDMOs will also conduct clinical trials and commercial production on behalf of the drug company.
Why Do Pharmaceutical Companies Need CDMOs?
This partnership gives pharma companies more flexibility and the ability to collaborate and innovate. It allows drug companies to tap into the expertise and specialized skills offered by CDMOs, improving the product, process, and turnaround.
Partnering with a CDMO also helps drug companies reduce costs related to acquiring specialized equipment, staff, and facilities that they don't have internally. CDMOs can speed up the drug development process, making it a profitable partnership for drug companies.
Choosing a CDMO Partner: Factors To Consider
When a pharma company is looking for a CDMO partner, there are several factors they should consider. Here's a closer look:
Does the CDMO have experience in a range of formulation technologies?
It's important to research if the CDMO has the technology and experience to handle your company's drug formulation. Make sure that the CDMO you choose can meet the challenges presented by the specific drug formation you need.
Does the CDMO have the facilities needed for the project?
Always assess the CDMO facilities to make sure it has all the necessary equipment, space, and expertise needed for your pharmaceutical product. It is also important to ensure the CDMO has good manufacturing processes and is compliant with standard regulations.
Can the CDMO deliver the drug product within the budget & timeline?
Before choosing a CDMO partner, request a full breakdown of costs. Inquire about how costs are likely to vary between batch sizes and longer series.
Does the CDMO have a high level of expertise in the area?
It goes without saying that you should opt for a CDMO that has experience in the specific field related to your drug product. For example, is it experienced in oral solid dose manufacturing? A good CDMO will assess the physical and chemical properties of the compound, run a full evaluation of the drug and target site, and understand the uptake of the drug.
Is the CDMO a good match for your business?
Think about your company culture. How you communicate, work, and lead people needs to be compatible with the CDMO culture and ethos. Finding a good fit is key for successful long-term collaboration, so pay attention to how they onboard and collaborate with their clients.Does the CDMO have access to the right people?
When choosing a CDMO, it's important to ensure that the CDMO has access to the right people. Ask some questions to make sure that the CDMO has connections to high-ranking partners. Your CDMO should give you the peace of mind to know that they will connect you to the plant general manager or the head of regulatory. By choosing a well-connected CDMO, your drug product has the best chance of success and you will know that you're in safe hands.
Final Thoughts
CDMOs offer crucial support to big pharma companies by handling the production, manufacturing, and research for a drug product. Most drug companies contract the services of CDMOs to reduce costs, harness their specialized expertise, increase drug-to-market timelines, and enjoy the benefits of their state-of-the-art equipment and facilities without the need to invest in internal infrastructure.
He is a fitness trainer and part-time blogger interested in nutrition and in leading a healthy lifestyle. He writes smart and inspirational articles on nutrition supported by scientific research and his own personal experience in the healthcare industry.