What Is the Best Water Filter Pitcher in 2020?
The estimated reading time is 3 minutes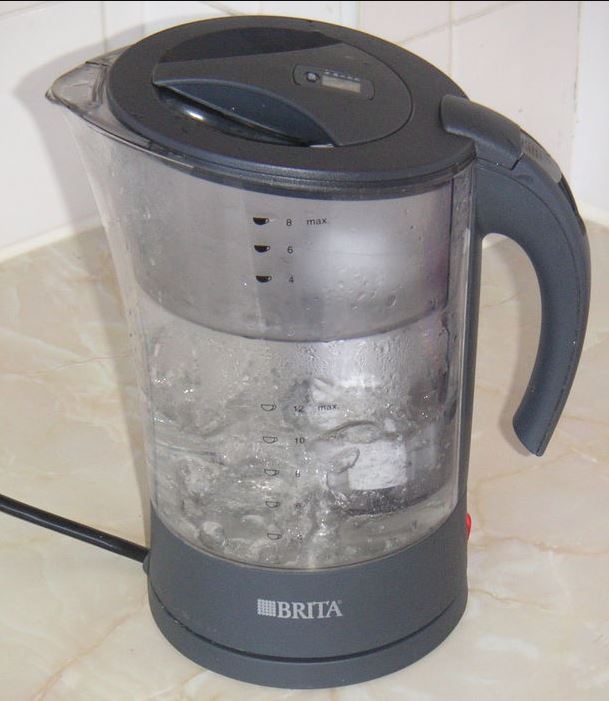 Looking for a truly excellent water filter pitcher to drink as cleanly as possible in 2020? Check out this rundown to find the best pitcher available.
In general, it's ideal for you to get anywhere from 2.7 to 3.7 liters of water a day for the best health possible. The exact amount will vary between different individuals, but the general idea is, that you probably need to drink more water!
While the water from your tap may be potable, it still may still have some impurities in it you should avoid drinking. To combat that, you should consider getting a water filter pitcher.
If you're looking for the best one for your home, then keep reading. We'll give you the inside scoop!
Brita Grand Pitcher
If you're looking for a simple water filter pitcher that'll do the job reliably, then the Brita Grand Pitcher is something you should look into. It has a capacity of 10 cups and its sleek design means it'll easily fit into your refrigerator.
This water filter pitcher can get rid of chlorine and heavy metals, which means not only will your water taste good, but it'll be rid of toxic impurities as well. You also have the choice of using a Longlast filter that also removes leads and other toxins; this filter lasts up to half a year.
ZeroWater Ready-Pour Pitcher
The ZeroWater is also a 10-cup pitcher that filters out chlorine. However, it also removes lead that might've been collected from the taps.
For added convenience, this pitcher also has a spigot so you can press the button and it'll dispense water straight away.
Soma Glass Carafe
Are you looking for something more stylish? Then consider the Soma Glass Carafe. It only has a capacity of 6 cups, but it has a beautiful hourglass design that makes it cool to display on your countertop.
It does take a little time to fill up all the way, so if you have guests coming over, you should fill the carafe up in advance.
Consider Installing a Water Filter
If you have a large household that constantly drinks water, then a pitcher may not be enough for you, even if you buy the biggest ones on the market.
In that case, you may want to consider having a water filter installed on your tap. This will give you fresh, purified water to drink instantly whenever you turn on the tap.
Do note that this will cost significantly more than using a pitcher, so you may not necessarily have the budget now to have this done. However, it can definitely be a worthwhile investment. More info can be found on professional sites such as Filtap. (1)
Get the Best Water Filter Pitcher for Your Home
Now that you know some of the best water filter pitchers on the market, you'll have better quality water to drink from. And if you feel like your household has needs that a water filter pitcher wouldn't fulfill, you can always upgrade to a drinking water purifier system that'll give you instant clean water to drink! Trust us—it'll be well worth the money you invest in it. (2)
For more ideas on healthier living, please check out our other blog articles.
He is a fitness trainer and part-time blogger interested in nutrition and in leading a healthy lifestyle. He writes smart and inspirational articles on nutrition supported by scientific research and his own personal experience in the healthcare industry.