Who are Children Speech Pathologists and Therapists?
The estimated reading time is 3 minutes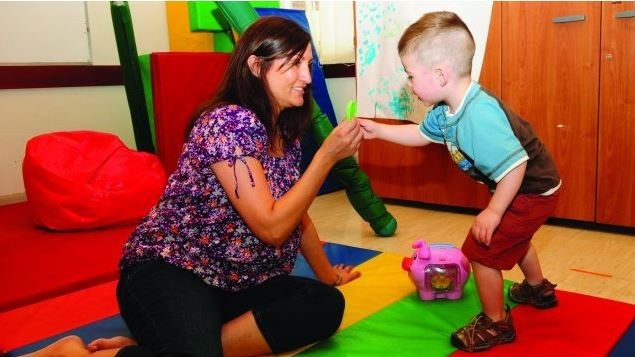 The speech pathologist and therapist is an expert in speech and language restoration from an earlier age. This professional is highly experienced in identifying the problem of a child who is unable to talk after a certain age.
A toddler starts murmuring or talking at the age of around 1 year, and after this phase, at the age of 2-3, a child can express himself or herself. But at this age, if the kid has difficulty in conveying his message, then it is an alarming situation.
And probably the right time to see a child speech pathologist and therapist for consultation. Centers like Box Hill Speech Pathology Clinic Melbourne would suggest you the best speech pathologist while making it easier.
First of all, the speech therapist should be a degree holder with experience in speech therapy. Plus, he/ she should be a member of Speech Pathology Australia (SPA) because the registered ones are more reliable.
Moreover, look for the license and accredited fellowship of this therapist to get the right treatment. Because before you introduce your child to any therapist, he must be professional with correct knowledge.
Reasons to Visit the Speech Pathologist
Now, what are the most immediate reasons to book an appointment with a speech pathologist for your child?
First of all, observe your child then analyze if he is finding it difficult to express his need and not able to understand what you are saying then it is the first sign. Then again if;
The child is having autism

Intellectual issues

Hearing problems

Stuttering

Swallowing
Language Disorders
A language disorder is the concept of information gathering and understanding accordingly. The child with understanding the language or information might be disturbed in daily chores. So, in this way, the pathologist would suggest some exercises during the playing time of the child.
Plus, the professionals also suggest playing with this kid to demonstrate to him the right thing and what to name it as well. 
Speech and Expression
Articulation or the use of the jaw to produce speech is a common thing that a normal person uses for speaking. On the other hand, the child having difficulty in speaking might have a problem with articulation. This kid has severe difficulty in either expression of thoughts or daily life needs.
The speech pathologist identifies this problem and then recommends the possible therapy that sometimes involves classroom activity for your child. The therapist would also give time to help them speak the right word. (1)
Swallowing Issues
The swallowing issue is the most neglected issue that commonly gets no attention. During this engulfing problem, the child might develop a habit of eating less or disturb from having a proper diet.
For this reason, the therapist would include several facial exercises and use massage therapy for facial muscles as well. Then he would also suggest trying food with different consistency to aid this child in swallowing. 
Fluency Problems
Stuttering and repetition of words are two major scenarios of fluency problems. So, the pathologist would suggest relevant therapies having multiple sittings. These suggested therapies can solve any child's difficulty feasibility in the fluency of speech. (2)
He is a fitness trainer and part-time blogger interested in nutrition and in leading a healthy lifestyle. He writes smart and inspirational articles on nutrition supported by scientific research and his own personal experience in the healthcare industry.