Why Adult Cares are Best for Aging Individuals?
The estimated reading time is 4 minutes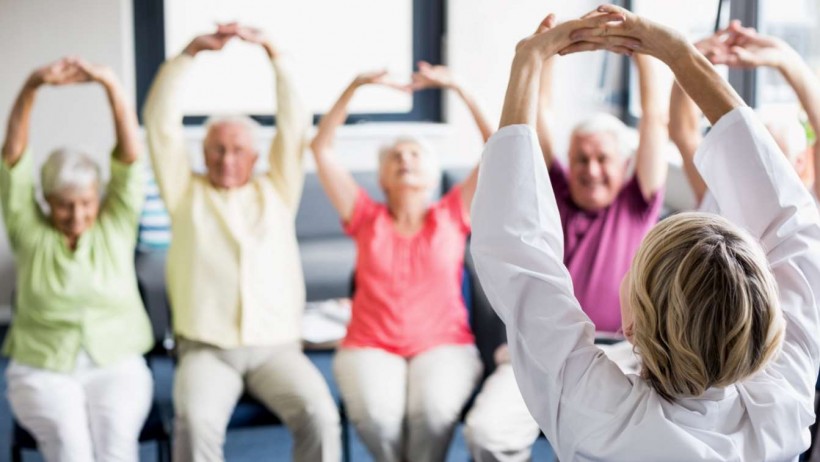 Even if we had working parents, we cannot remember a single day that we were left all alone in the house with no one for the company. At least, we were either accompanied by our nannies or we were sent to a daycare centre where we enjoyed the entire day of activity. Our parents are never selfish enough to ignore us for their jobs, so why should we?
What do we do with our parents when they grow old? Their unconditional love, care, affection, and sacrifices are neglected due to our professions. We are so selfish that now when we grew up and got our own jobs, we completely forgot to even care that they stay all alone in the house for the entire day with no one to talk to. Even when we return home, how many minutes do we spend with them?
Does this mean that you will have to leave your jobs and stay back home the entire day? No, the answer to your question is very simple. You can send them to an adult daycare, where they will feel lively again and meet like-minded people.
What is an adult daycare?
Children's daycare centre is where children are admitted to spend the day having fun and learn new things. The adult day care centre is made with a similar aim for those parents whose children stay busy at work and have no time for them. This is not at all to be confused with the ones where old people stay whose children have abandoned them. No, an adult daycare centre is an entirely new concept.
Here, adults are left from morning till evening only to return home happy with their family after their children have returned from the office. These adults were once prestigious job holders as doctors, teachers, engineers, businessmen, officers, and even homemakers. They are taken care here with the same love, prestige, and honour. It's like engaging them with new friends with a number of exciting activities, delicious food, expert doctors, dieticians, nurses, and sometimes outdoor tours.
Why choose an adult daycare centre?
Even if we love our parents very much, and want to make time for them, it's not possible to keep them busy the entire day. As they grow older, due to complete inactivity of the brain and body, parts of their body start getting damaged. Some start getting heart problems, some bone disorders, some diabetes problems, and some become psychologically depressed for lack of attention. For this, it's necessary for them to get engaged in activities both physically and mentally. It's also necessary for them to make friends and share their joys and grief. This is what is possible in an adult daycare centre. Here, adults are engaged in a number of physical and mental activities according to their choices and also as planned by the dieticians and physicians who keep a regular eye on them.
List of activities provided
Creative level
Creative art projects, in-centre music concerts, cultural programs, and sharing life stories are activities that they indulge in. These give them an amazing experience.
Physical activities
Exercises, indoor golf, and bowling are some common activities that they get to take part in.
Mental level
Test-brain fitness classes, art programs, and relaxation rooms help them maintain mental well-being.
Technological level
Internet games and connecting with friends and family via social sites are new activities that keep them going.
Outdoor visits
Playing golf, walking around the park or having outdoor laughing classes are also interesting activities to indulge in.
Let your parents enjoy and make the most of their senior years. Come over to Skylark Senior Care to gift your parents the best retirement experience.
She is a renowned nutritionist and freelance writer whose topics of interest include healthy living and healthy eating. She is passionate about introducing new and delicious healthy meals while balancing her time between cooking and going to the gym. Her mission is to change the life of as many people as she can and make them the best version of themselves.