How to Choose an Elliptical in Five Easy Steps
The estimated reading time is 6 minutes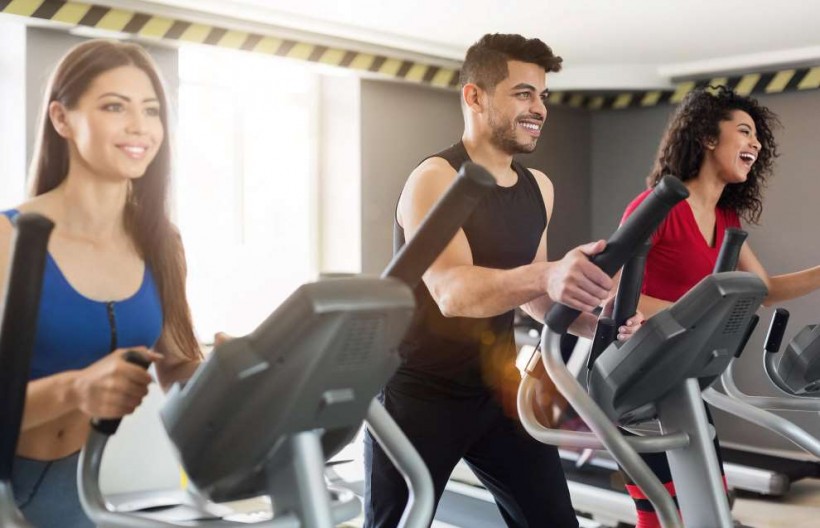 In the business of selling and purchasing most types of fitness equipment, choosing any specific model can be a tough task. This is because there are a lot of manufacturers consistently producing so many options and features that a potential buyer ends up getting confused. Consequently, choosing the elliptical that is perfectly suited to your needs is not an easy task. It is not as easy as simply walking into a store or opening up an online store, and pointing your finger at a random model that looks good enough for you.
There are some factors that you must consider when making a purchasing decision on an elliptical. Factors like durability and design may be necessary – depending on what you believe you need of course, but there are other things that you may want to consider as well. For this article, we have outlined five essential steps that you should consider when choosing an elliptical.
Step 1: Do you really need an elliptical?
Purchasing an elliptical is an investment, and like any other investment, it requires a certain amount of thought before a sensible decision can be made. You need to ask yourself what purpose an elliptical would serve for you if you do decide to purchase one.
There are situations where a consumer would visit a physical or online store with no pre-conceived idea of what they need, and they are forced to make on-the-spot purchasing decisions about equipment that they do not know about. Apart from the fact that this may prove to be a financially irresponsible approach, there is also the possibility that such a consumer ends up buying equipment that puts their health in jeopardy, due to health restrictions attached to such a piece of equipment that they knew nothing about before making the purchase. It is essential for you to make sure that you have enough information about the elliptical you are looking at, and conclude that it suits your needs, before going ahead to make the purchase.
Step 2: Determine your budget
When you are trying to purchase an elliptical, it is vital for you to set a budget that is within your means and try to stick to it. Staying fit is important, but so is staying out of debt. Setting a budget for yourself before going on the market to shop for an elliptical helps to keep you in check, making sure that you do not end up paying a lot more than you can afford when you could have gotten a good enough model for a price that is more suitably adapted to your financial situation.
Not everybody can afford a thousand dollar fitness equipment, and that's fine, as there are a lot of cheaper, equally effective models that will perform well too, even if they have fewer features than the more expensive ones. The bottom line, fix a reasonable budget and stick to it!
Step 3: Select big brands
The most reputable brands are naturally the most reliable ones. This is not a suggestion that the upcoming, smaller brands are all terrible and should be avoided like the plague. However, it is simply advisable that you purchase your elliptical from a manufacturer that is already popular in the market because of the confidence and assurance that you get from your purchase.
This applies even more strongly to consumers that are purchasing an elliptical for the first time. If you decide to go for a model from a relatively unknown manufacturer – maybe because they come at a cheaper rate, you are putting yourself at a lot of risks. This is because your lack of experience and knowledge about the product might mean that you end up purchasing a product that does not function as it should, or a product that will only last for a short period. However, when you purchase from the more prominent brands, your chances of getting a good product are significantly increased because these manufacturers already produce a wide range of models due to their large target market, meaning that you are more likely to find a product that suits your needs perfectly, and is durable too.
Step 4: Choose your ideal features
You do not want to purchase a machine, only to get home, test it and realize that the features you saw on your friend's elliptical that made you want to get one for yourself are missing. That would beat the whole point of your purchase. So, before you visit the store, you should identify the features that you want your elliptical to have – do some research if you have to – and this would even save you some time in making a purchasing decision eventually. Maybe you want an elliptical with a heavier flywheel or one that supports Bluetooth connections, or perhaps you just want one that ships with a lot of programs. Whatever it is, identify the features that you want and make sure that the machine you are purchasing has these options before you spend that money.
Take the Bowflex Max Trainer M5 for instance, it is designed to be slim, and so it has no flywheel and no incline, features that some consumers might consider a deal-breaker. However, it has a tablet holder, a heart rate monitor (via a chest strap), a combined functionality of an elliptical and a stair stepper. These are features that some other elliptical might not have, and they may be another consumer's preferences. For a more detailed review of this product and others, you should check out the website www.getbestelliptical.com. They have fitness experts that will provide all the information you need, ranging from a complete product review to purchasing advice.
Step 5: Installation and after-sales service
Finally, you should consider the after-sales services that the manufacturer you're purchasing from offers. Do they help you transport the equipment to your home and set it up? Do they provide customer service that you can relate to if you have any inquiries, suggestions or complaints after your purchase? If these things matter to you (and they should), you might want to ask questions from the seller and make sure that everything is in place before you make a purchase, to avoid any difficulties after your money has changed hands.
Choosing an elliptical, just like any other fitness equipment, is a decision that has to be made with care, and if you follow these five steps, you are well on your way to making a well-informed purchasing decision. Staying fit is important, but staying fit under the right conditions is even better!
He is a fitness trainer and part-time blogger interested in nutrition and in leading a healthy lifestyle. He writes smart and inspirational articles on nutrition supported by scientific research and his own personal experience in the healthcare industry.