Seven Awesome Tips to Stay Fit at Job
The estimated reading time is 5 minutes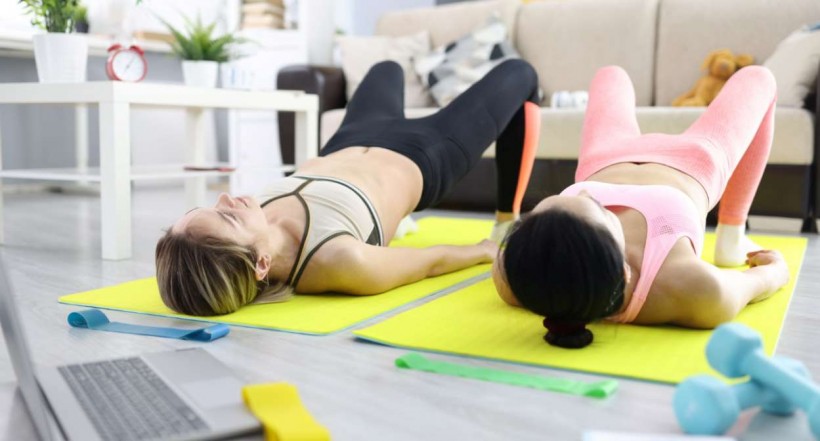 Workers regularly take for granted the need to exercise. Common excuses include busy schedules, stress and so on. A typical day is occupied with lots of paper works. Hence, they tend to leave their homes early and arrive at home very late.
While at work, office workers tend to stay sitting down facing their tasks all day. It is good for those who can still find time to have a physical activity either before work or after work. But those who have a busy schedule, it is a challenging act to do.
Why not make some exercise while at the office? Here are some of the creative things you can do to maintain your fitness level while working.
1. Work it out all the way to Work
You can exercise while commuting all the way to your workplace. You can walk or ride a bicycle if your workplace is closer to your house. If you are riding a bus, get off new blocks from the office and walk the rest of the way. If you are using your own car, park at the far end of the parking lot to work out those legs.
2. Have your own fitness equipment in your workplace
Some simple materials can turn into a trouble-free exercise machine like small hand weights on your desk. In most "office jobs" when you go home for the night you leave work behind and concentrate on personal things. Having such small fitness equipment can help you keep fit while at work, even though you won't have time to exercise when you get home.
3. Have some fitness break
During break time, do a brisk wall towards the snack lounge or cafeteria. While enjoying a cup of coffee or a snack, pull your chin towards your chest, or slowly bring your shoulders up towards your ears – these can be good stretching techniques. It's not necessary for you to find 30 continuous minutes for working out. You'll get just as much benefit if you break your exercise into small chunks. Try 10 minutes before you start work, 10 minutes at lunch and 10 minutes after work.
4. Take some deep breaths and then continue the paper works
Relaxing once in a while is a fine thing to do when the papers are starting to pile up. This might prevent you from acquiring headaches.
5. Fasten your pace
If your job deals with walking, do it briskly. Practice your proper body alignment by keeping your chin up and the shoulders slightly back. Remember, breathe once in a while.
6. Reach for something through stretching
Stretching can be applicable while you are sitting doing the paper works on your desk. When aiming for an object, stretch your arms for your muscles to work. Be sure not to do it hastily as it could strain your muscles.
Sitting in front of a computer can be hard on your body, especially your posture. So, find a comfortable place where you can occasionally stand to do your computer work.
Have some fun with your colleagues while working. You could invite them for a walking lunch or encourage them to rush to the nearest fast-food restaurant! Enjoy the camaraderie of your officemates.
Purchase an exercise stability ball. While there are dozens of great toning exercises you can do with the ball, it's also beneficial to simply sit on it. Try sitting on it instead of a chair for even short periods throughout your day. This will help build your core strength.
7. Find chances to stand for some time
Standing alone can burn more calories than sitting. Stand once in a while. Stand while receiving calls. Stand while conversing to officemates. Eat lunch standing up through a standing desk. You can also accelerate these simple office workouts with diet supplements such as keto. It is widely known that keto diets can work magic when used according to plan. The most important aspect is you must combine taking these diets as you exercise. Following a healthy fitness program, setting yourself realistic targets to keep you motivated, will help your weight loss more than taking diets. Always stick to these keto diet tips if you want to achieve faster and more realistic results.
Conclusion
Plan your travel for work ahead of time. If you are waiting for your plane, take a brisk walk around the airport for a few minutes. When looking for a hotel to check in, choose a hotel that has a mini gym with fitness facilities. You could even bring your gear with you like jumping ropes and resistance bands.
These are some of the simple approaches you can do while you are working. This would take discipline but doing it religiously will get you fit while facing the papers.
Remember you can do your fitness regime anytime and anywhere – even in your own workplace.
Thus, for those with irregular workout schedules time management is the most important thing. You need to steal time from in between your other priorities in order to keep your body fit. The second most important thing is to stay motivated. As a fat, as you are willing to exercise regularly, you will be able to find time whatever be the case.
She is a health blogger that knows exactly what readers expect from her writings on nutrition, health and wellness. She inspires them to act and educate them on nutrition and healthy living using real and scientifically-based facts that support her ideas.