Topical Tips: 3 Important Tips on Using CBD Cream for Arthritis
The estimated reading time is 5 minutes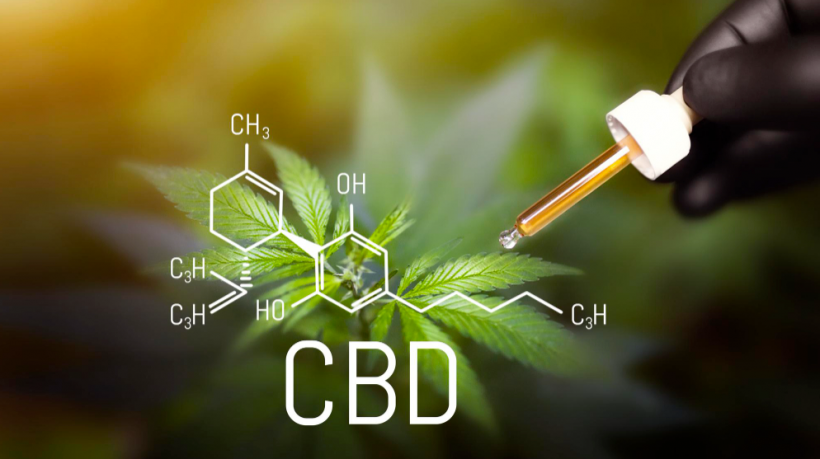 If you're interested in trying out some topical CBD treatments for arthritic pain, be sure to read these important tips on using CBD cream for arthritis!
Cannabidiol, more commonly known as CBD in today's society, has become somewhat of a ''wonder drug,'' and for very good reason. 
While the natural benefits of the cannabis plant have not changed for centuries, it's only now that society is beginning to harness its incredible medicinal properties.
But what is it about the cannabis plant, and CBD in particular, that has driven up the demand as a treatment for numerous ailments?
If you're looking to learn more about CBD cream for arthritis and its many other benefits, just keep on reading.
Understanding Cannabidiol and Its Many Medicinal Benefits
Hundreds if not thousands of studies have been carried out on the medicinal effects of CBD for various illnesses and ailments. 
Some of these include anxiety, PTSD, insomnia, epilepsy, cancer, migraine treatment, and arthritis, just to name a few. And just last year, CBD was FDA-approved as an effective prescription drug in the management of severe forms of epilepsy. 
Some of these illnesses and ailments are vastly different. So how does the CBD compound offer medicinal benefits to a range of different symptoms, including arthritis? 
Let's find out.
What is CBD? 
A good place to start is to understand what CBD actually is. Essentially, CBD is derived from the cannabis plant. But, there are a number of varieties of cannabis, with CBD being derived from hemp, a derivative of the cannabis plant. 
So, what's the difference between hemp and marijuana?
Basically, each type of cannabis plant contains varying quantities of phytocannabinoids. Hemp contains higher levels of CBD phytocannabinoids, whereas marijuana contains higher levels of THC phytocannabinoids. 
Hemp contains 0.3 percent THC, which means that this type of cannabis does not have any psychoactive effects that will get you "high." THC is the chemical compound responsible for this effect. 
Instead, hemp and its CBD phytocannabinoids work with the body's endocannabinoid system to deliver medicinal, therapeutic effects. 
CBD Cream for Arthritis: How it Works 
Arthritis is one of the leading causes of disability in adults across the U.S., and it affects over 50 million people in the country.  
Studies have found that CBD reacts to pain in the body in two separate ways. First, it targets the actual site of pain, such as the joints in cases of arthritis. 
Second, it targets the central nervous system and works to calm the brain's pain response when it detects stimulation in damaged nerves or cells.
CBD also has incredible anti-inflammatory properties. This helps to reduce swelling in the joints and ease the pain of conditions such as rheumatoid arthritis. 
Learn more about CBD oil as a treatment for arthritis as suggested by Highland Pharms. 
Top Tips on How to Use CBD for Arthritis 
Nowadays, the taboo around medicinal marijuana is slowly being phased out. In fact, if you're looking to get your hands on a CBD product, you simply need to visit your local supermarket, health food store or pharmacy. 
If you're suffering from arthritis and looking to ease your pain, CBD could very well be your answer. But it's important to find the best form of CBD for your arthritic symptoms. 
Choosing a CBD Formulation 
There are a number of forms of CBD that can be used to treat arthritis, the most popular of which include CBD oil and topical creams. These CBD formulations include: 
CBD Edibles: the CBD compound is infused into edible goods such as gummies, chocolates, drinks, and baked foods 
Vapor: CBD in liquid form can be vaporized and inhaled through a pen
Drops: high-concentrate CBD liquid drops can be consumed with a few drops under the tongue
Topical creams: the CBD compound is infused into lotions, creams, and balms and is directly absorbed by the body through the skin 
In the case of pain relief associated with arthritis, you'll need to decide on how long you're willing to wait to feel the effects. 
If you're looking for quick results in terms of pain relief, topical creams and vaporizing are some of the fastest methods of CBD administration.
Choosing the Right Strain of CBD 
Don't make the mistake of buying the cheapest CBD cream on the shelf. Cheap or even ''affordable'' won't deliver the results you're looking for. It's better to shop around and make a good investment in a high-quality CBD product. 
When choosing a CBD product, look for one that's manufactured in the United States. Make sure the product is made with a carbon-dioxide extraction method, which is one of the cleanest and purest on the market.
Also, make sure the hemp product is organically grown and doesn't contain added ''nasties'' that are useless anyway.
Choosing the Right CBD Dose 
If you choose to go with CBD oil for the long-term treatment of your arthritis, you'll need to start off with a small dose. While each dose will vary from person-to-person, it's best to begin small and work your way up. 
Start with a low dose of 5 to 10mg, taken twice a day — once in the morning and evening. Gradually, you can work your way up over a few weeks. 
Ideally, you should begin feeling the effects of CBD when you're consuming 20 to 35mg of it daily. 
Bear in mind that you might not feel any noticeable effects in the first week. But give your body some time to adjust, and you should feel the positive effects after two weeks. 
Is CBD Legal? 
We hope this blog on CBD cream for arthritis has inspired you try an alternative form of pain relief. If you're looking to learn more about the legality of CBD products, then be sure to check out the rest of this website for more!
We offer insight into the progress of legislation around cannabis its products across the globe. And if you're looking to learn more about CBD itself, don't miss out on regular updates on our blog.
She is a health blogger that knows exactly what readers expect from her writings on nutrition, health and wellness. She inspires them to act and educate them on nutrition and healthy living using real and scientifically-based facts that support her ideas.