Step Aside CBD: Recent Data Finds THC As The Real Medicine
The estimated reading time is 4 minutes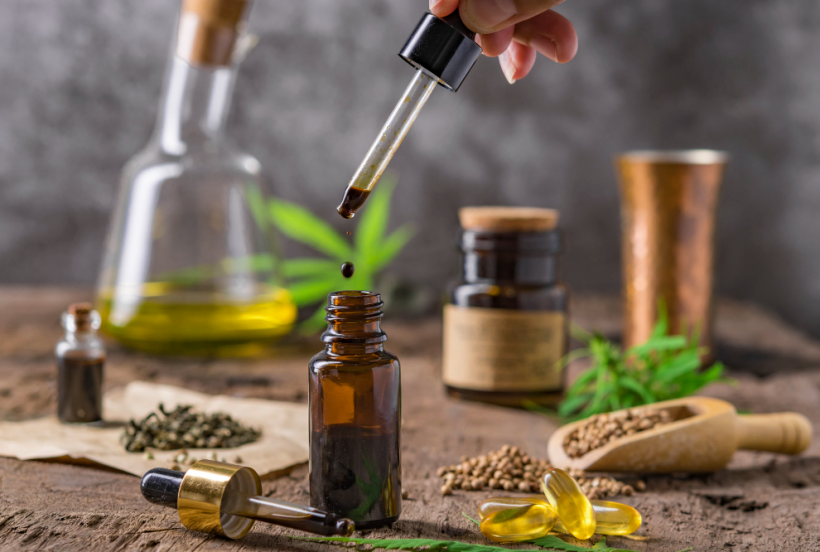 CBD is popular for its medicinal benefits but medical marijuana patients confirm that it's the THC that does the work.
For over 2 decades, cannabis has been clearly defined in a way: CBD is the medicine doing the job, which sells in 34 states, and THC is the one that's legal in 10 states. Of course, these are two different compounds in entirely different markets.
That definition, alongside the belief in the curing ability of CBD (cannabidiol), when it's added to varieties of food, cream, beverages, and lotion, drove over $600 million in sales within a year (2018). Based on a report from Brightfield group, "by 2022, the CBD market will grow up to $22 billion" thanks to the federal organization of hemp.
Talking of the cannabis duality, the new law clearly stated that anything related to CBD must not contain THC: hemp must never be more than 0.03% of THC. You can get more info here.
But recent research has proved otherwise. According to a research published in the journal scientific report, the study made a data analysis of over 3000 medical marijuana patients using Releaf, an app that analyses the effect of products like tinctures, flowers, edibles, etc on their symptoms. The test lasted for 21 months. Each time the patient consumes any of this product, Releaf keeps track of the ratio of THC to CBD, and the level of relieve experienced in their symptoms, ranging from chronic pain to seizure, anxiety, and depression.
According to the research, out of the over 20,000 sections of the record, the improvement symptoms averaged 3.5 points against the maximum 11 points. (1)
The surprising part was that patients with higher THC level experienced the most relief- which contradicts the case of CBD. Co-author Jacob Miguel, Ph.D. says, "our study showed that CBD has a really minimal effect, but THC surprised us with its highly measurable improvements."
Another co-author Sarah Stith, Ph.D. and an assistant professor at the University of Mexico, suggested otherwise that the result may be because the app only records immediate relief, which may be unfavorable for CBD because of its subtle, long term effect. On the other hands, Sarah said, "Maybe CBD requires a certain threshold amount before coming into effect". We're not so sure, but comparing the effect of both compounds on flower and concentrations, maybe we should give it to THC, although these contradict our common dogma". 
The study, however, challenges the idea of CBD isolation, which is experiencing a wide boom since hemp legalization.
Patients got the best results when they smoke or vaped dried flower (that's actually the less costly cannabis product available). According to Francisco Brockelman, CEO and founder of Releaf, "Thinking about it, reformulation actually makes sense, but if you think about plant and nature, cannabis contains tons of inherent natural design. There are many things to say when it comes to whole plant medicine"
The CEO, Releaf, Brockelman started the app in 2014 when an idea struck his mind. The idea was inspired back in 2014 when his mother suffering from conditions of psoriatic arthritis, decided to go the legal medical-marijuana way. She never had experience with smoking or drinking when she got the Massachusetts medical marijuana card that gave her access to a dispensary.
Unfortunately, there were no guiding rules regarding the selection of effective products, which made the whole thing stressful.
Brockelman decided it was time to create a solution that would help people like his mother- and a company came alive. He said,"
If patients could have access to good journal, it could help them, and we could analyze that data, in order for dispensaries to know which product is working and which is not". (2)
Releaf has anonymously made this data available to researchers in New Mexico to assist in their current studies. He argued that the study has revealed and published findings which are enough to make a sensible case on legalizing THC.
"It's funny to imagine that THC still remains the single compound that's considered illegal and scarcely available for research", Brockleman says, "Yet its therapeutic potential is second to none". Of course, this is only one research on a topic that lacks deep research. But we hope more research institute embrace this study until it gets wider awareness for THC legalization.
She is a health blogger that knows exactly what readers expect from her writings on nutrition, health and wellness. She inspires them to act and educate them on nutrition and healthy living using real and scientifically-based facts that support her ideas.