Egg-cess Chocolate: How to Manage Your Easter Chocolate Leftovers by Saad Raja
The estimated reading time is 3 minutes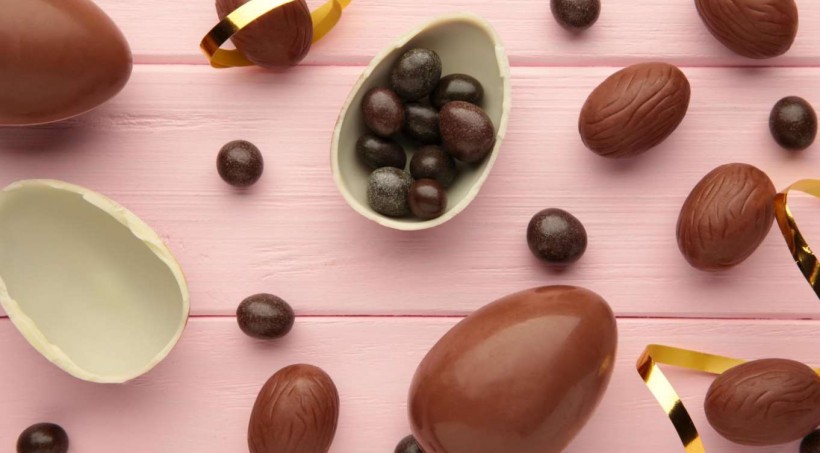 No matter how hard you try – or how much you love chocolate – there always seems to be leftovers once the Easter period is over. If you've got a bit more chocolate on your hand than you bargained for, there's no need to worry. There are so many ways to give your chocolate new life, from reshaping to baking. You'll never have to waste chocolate again! Here are some of Saad Raja's favourite ways to use up all leftover Easter chocolate – trust me, they're all delicious.
One Flew Over the Chocolate Nest
A variation of the classic chocolate crispy cakes, these are perfect for this time of year. They're easy to make too, which makes them all the better! Simply melt your leftover chocolate and add broken up shredded wheat. You should add enough that there is not too much liquid chocolate in the bowl, but ensure that all the shredded wheat is completely covered. After this, place the mixture into cake cases and let cool in the fridge. It's that easy!
If you have a few leftover mini eggs, why not pop them on top to add to the nest design?
On the rocky road
Rocky road is a brilliant and totally fail-safe recipe to have up your sleeve, and what is more, it is no-cook! Take 200g digestives and place them in a freezer bag. Squeeze out the air and seal the bag, and then bash with a rolling pin, until you have some 'biscuit sand' and some larger bits.
In a large saucepan, melt 300g leftover Easter eggs, 125g of butter, and 3 tablespoons of golden syrup over low heat, stirring regularly. Once it has all melted, stir to combine, and take off the heat. After this, you can add the crushed biscuits, along with 100g mini marshmallows, and 100g raisins or other dried fruit if you prefer.
Scoop this mixture into a lined tin and allow it to set in the fridge. And there you have it – a simple and delicious rocky road!
Finnegans cake
Brownies are a delicious treat, but adding Easter eggs only makes them better! To do this, pick your favourite brownie recipe and replace the plain chocolate with your leftover Easter chocolate. I find that this really can change the taste and makes a cake more suited to your chocolate taste. You'll find these brownies going down quickly!
Nineteen eighty-pour
Your leftover chocolate can make a sauce – perfect for topping ice cream or even making a fondue. In a pan over low heat, combine 150g of chocolate and 55ml of double cream. Stir this occasionally until the chocolate is melted. Then, take this off the heat and add 3 tablespoons of golden syrup and 25g of unsalted butter. Stir well and it's ready to serve!
These are my favourites – but there are sure to be so many more recipes to try. Get creative and you may even find your new favourite chocolate treat. Just make sure you're never wasting your Easter chocolate again!
She is a health blogger that knows exactly what readers expect from her writings on nutrition, health and wellness. She inspires them to act and educate them on nutrition and healthy living using real and scientifically-based facts that support her ideas.